Yes, I finally got the Ikea stuff done, along with redoing some other files I wasn't happy with.
All the files come in
an_nas
colors. I started this on Friday and it took longer than I wanted because I did a few Base Game recolors too. Yes, I've already done these but now they look better and are less flood filly. I don't like it and I've been meaning to redo them for awhile now. So, hmm yeah.
Here we go..
Ikea Stuff: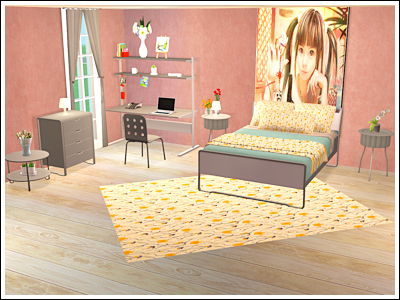 Anes Bed Frame
Hatten Side Table
Fredrick Workstation
Jules Visitors Chair
Anes Chest of 4 Drawers
Imfors Coffee Table
Hemnes Bed Frame
Hemnes Mirror
Hemnes Table Square
Hemnes Table Round
Hemnes 3 Drawers
Hemnes 6 Drawers
Helmer Cabinet
PS Cabinet
Malm Bed Frame
Malm 2 Drawers
Malm 3 Drawers
Billy Bookcase
Leksvik Coffee Table
ODDA Wardrobe
Expedit TV Frame + Invisible Box
Klippan 2 Seat Sofa
Vika/Grevsta Table
----------------------------------------
--------------
Base Game Bonus:
The curtain textures and psds I used came from Aquilegia @
GoS
. Also the linen texture and floral fantasy loveseat psd came
ZeroGraphic
. :)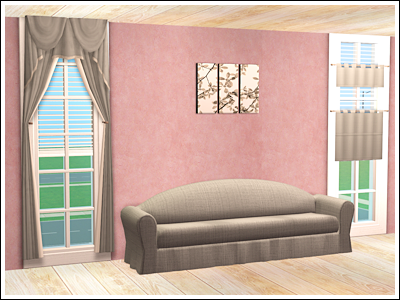 Colonial Curtains
Loft Curtains
(Pictured with the Ikea Stuff.)
Stewart Cafe Curtains
Floral Fantasy Sofa
These
do NOT
replace the others! Remember to remove the old files first if you have them and put these in. :)
-------------------------------------
All files compressed and simply named for easy removal of those you don't want. Enjoy! :)