I had these sitting on my PC since last weekend but ended up getting really busy. :(
The walls are a mash-up of
trappingit
's resource wall and a Donnha wall base. The floor is also from Trappings resource dump. I wanted to do more of the floors but once I looked at them with iCads colors I let that idea go.
Also, I'd like to wish Trapping a very happy birthday. Thank you for all the textures, clothes, hair, etc.. that you've given to this community. You are awesome!!
Under the Feet Floor
(Lame name, I know.)
----------------------------------------
-------------
The walls are named how Trapping has them named in her resource dump. They are the Calico Patterns and I love them. I know the wall base may not be to everyone's taste but hey, maybe someone out there has the same taste as me. :P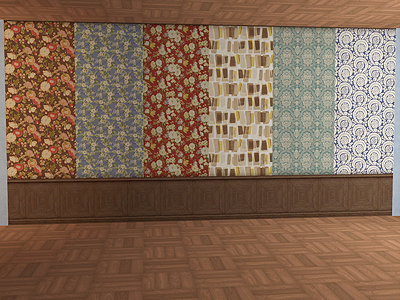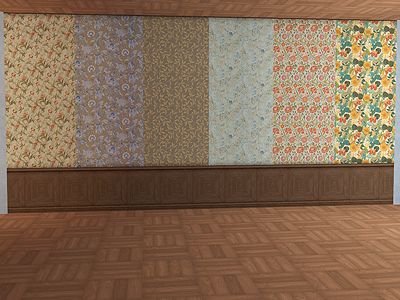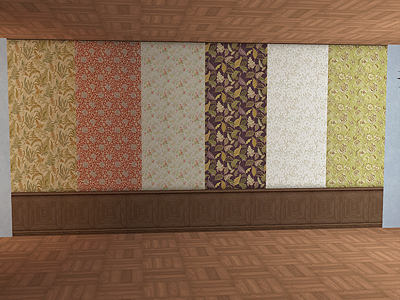 Calico Pattern Walls
There are 24 walls and yes, they are named 01-24. I was too lazy to come up with named for all the patterns. They are compressed and absolutely lovely in an elders home. Enjoy! :)
Note: I finally tackled the problem with the KBS stuff and currently getting all that together for upload. I just created a new neighborhood after my last BaCC challenge hood died and I'm in the process of building all the houses and such. I'm kinda cheating as I'm using the premades from the bin but I don't really have that much creativity when it comes to making Sims anymore.
Current Mood:

determined