So, we are back to recolors and today I have a few university sets for you. Okay so really there's not a whole lot I like about this expansion but it did give us the medieval set which I use to some extent. I semi use the groovy set or well some parts of it.
The Basics:
The Medieval set comes in
icads_sims
wood palette.
The Groovy set comes in
an_nas
color palette.
The Goodies:Medieval Set
Majestically Medieval Double Bed
Modest Medieval End Table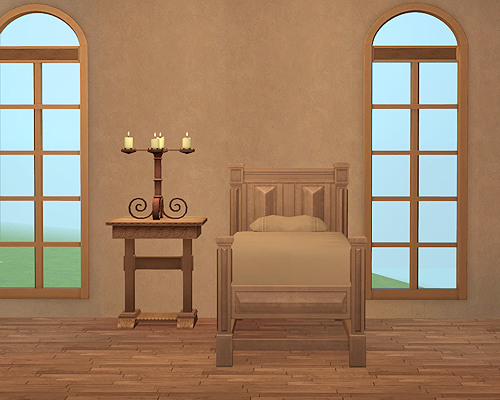 Maturely Medieval Single Bed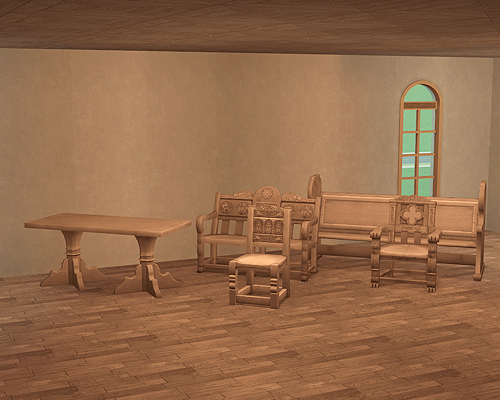 Magnificently Medieval Arm Chair
Masterfully Medieval Sofa
Mediocre Medieval Loveseat
Merry Making Dining Table
Mysteriously Medieval Dining Chair
----------------------------------------
----------------------
Groovy Set
Bloom and Bloomers End Table
Flowin' Protozoan Double Bed
Groovy Dresser
Retro Bodacious Loveseat
AOD Disco Dining Chair
AOD Disco Dining Table
Psychedelic Iametric Coffee Table
Retro Over Easy Recliner
----------------------------------------
-------------
Cornerstone Veritable Vanity
All files compressed and simply named for easy removal of those you don't want. Enjoy! :)
Current Mood:

crazy