So everyone loves Parsimonious right? They have nice, low-poly meshes. They are really nice people all around. However, having to recolor every little thing drives me batty. Plus, the textures aren't really my cup of tea.
Well
GoS
has this lovely little
Spit & Shine Theme
going on. I started out with a few CEPs that I wanted to get done. I ran into a few road blocks with adding a subset to the Regular's Only Barstool that I am still fighting with. Anyway, I did Chequered Past from Parsimonious for the theme and well I didn't want to recolor every single set I was remapping and slaving so here they are. So far, it's only four more sets. I'm still working on Winterwood, WoodCutters, Wandering, Colony Bunker, Lune Attic Lab, Mere Folly and OggsnEnds. That's the plan anyway. Also, I'm working on one of my favorite Tarox4Sims sets and I'm dabbling with the Modern Line set from Around the Sims.
Now, that we are all caught up with my ambitious plans let's move on the sets!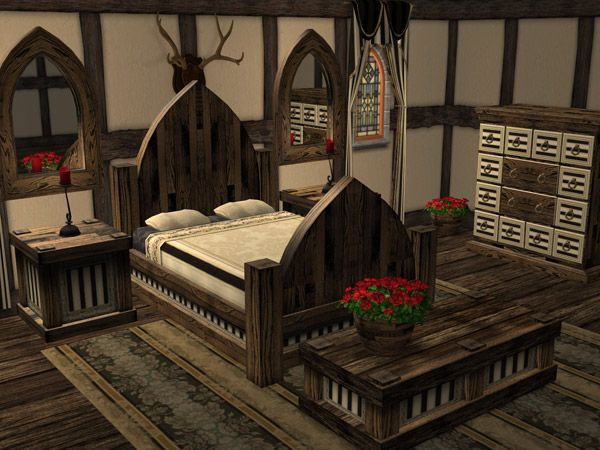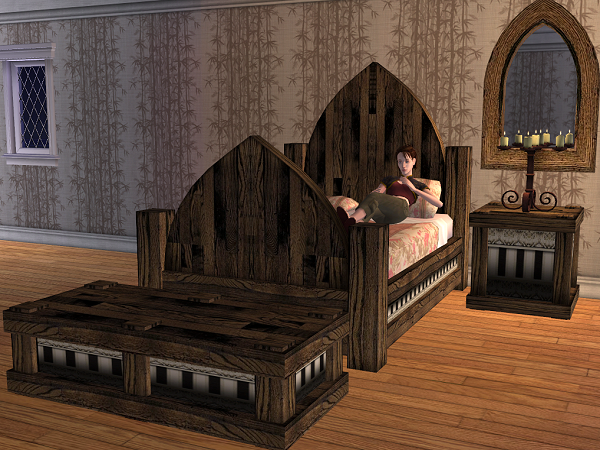 Atlanta Set!
Yes, I do realize there's a shadow on the coffee table and end table. The Master of this set is the Double Bed. That's why the shadows are there. Once you put in your textures, etc they should flew the coop. :P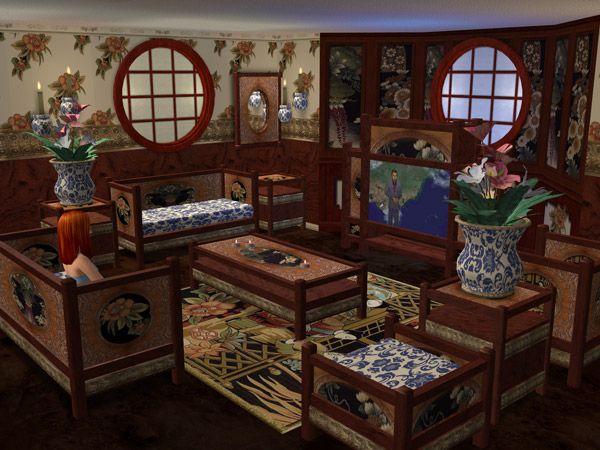 Dora Dulce!
The loveseat is the master for this set! The only things I did not slave where the plants and the wall lamp. Minor little things that would have been more of a pain than a blessing.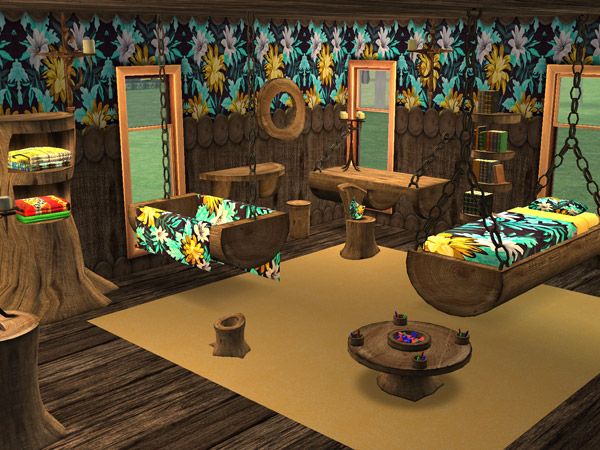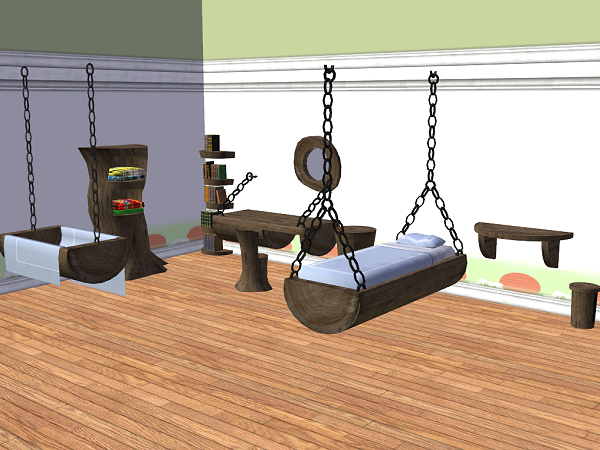 Little Rascals!
Luckily, Kate had already slaved all the fabric to the bedding so this made my job a little easier. Everything in this set is slave to the single bed. I had to rework all of the UVmaps and the texture for the single bed to make this work. Yes, everything you see on the left is included in this set. Except for the table lamp, of course.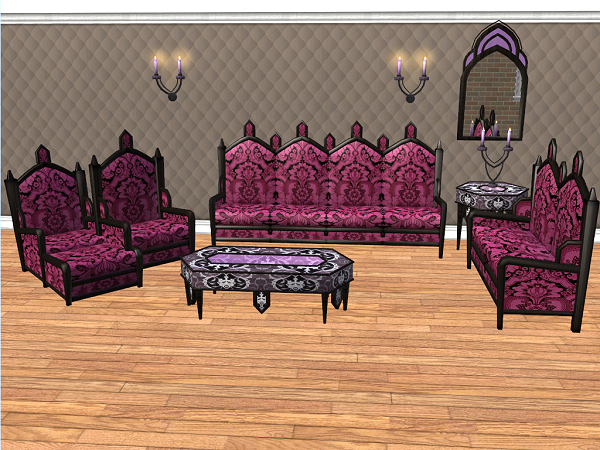 Sorrow!
There are three masters in this set! The sofa, coffee table, and the table lamp. It was the only way to keep the original textures. I hate getting rid of the original textures because someone spent time on them. I don't mind reworking the textures but that just wasn't possible with this set.
I used Parsimonious' original pictures because I'm in a test neighborhood at the moment. The only CC I have in is clutter and whatever I'm testing. I didn't do any slot enabling to any of these since I had most of them done for several days. I just finally got around to testing them.
Many thanks to Parsimonious for making such great meshes!
Also, thanks to Morganna over at GoS for putting this idea into my head. It was always in the back of my mind to do but I figured it would be a long process.
As always, have fun and enjoy!