Some time ago in a livestream Shastakiss and Curiona asked me about slaving the Crates set Veranka converted from TS3, I thought sure, why not? Well, that one little slaving project turned into this lovely set!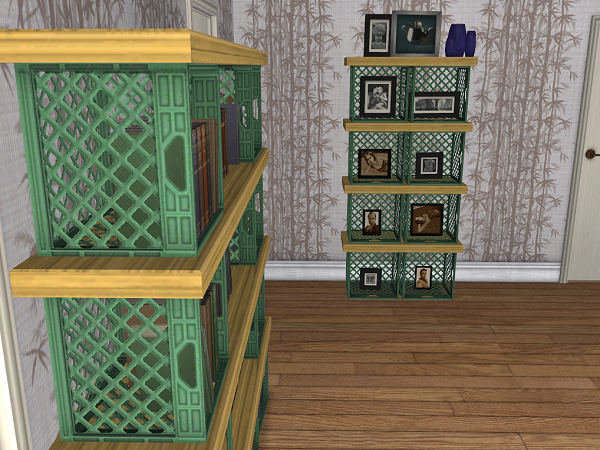 Add ons for the Living Room:
End Table
Coffee Table 1x1
Coffee Table 2x2
Television Stand
Shelving Unit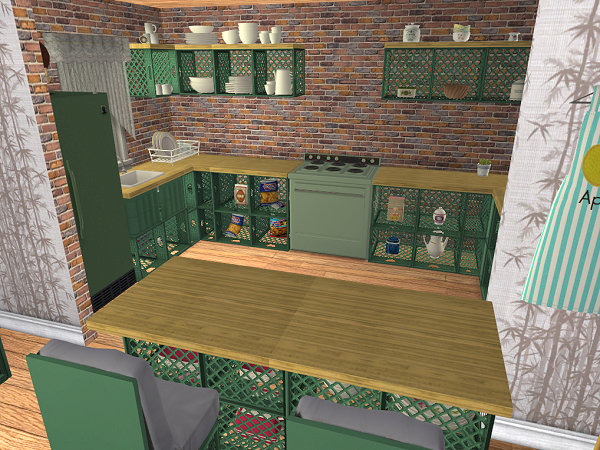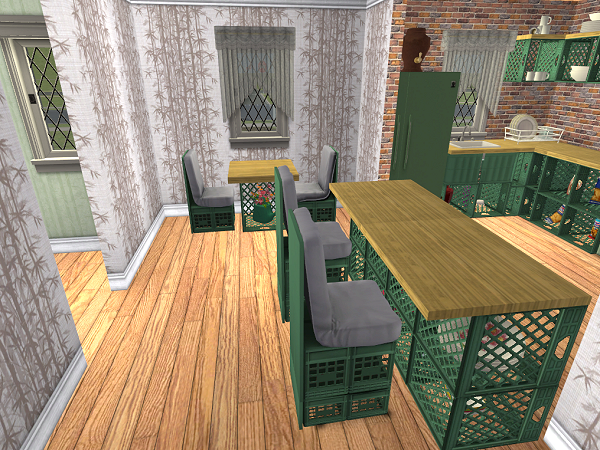 Add Ons for the Kitchen:
Counter
Counter Island
Dining Chair
Dining Table
Barstool
Overhead Cabinet
(The cabinet is shiftable and starts out low to prevent shadows!)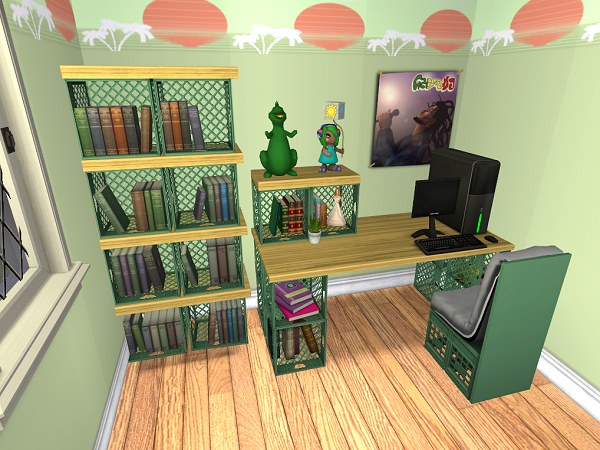 Add Ons for the Study Area:
Desk
Bookcase 1x1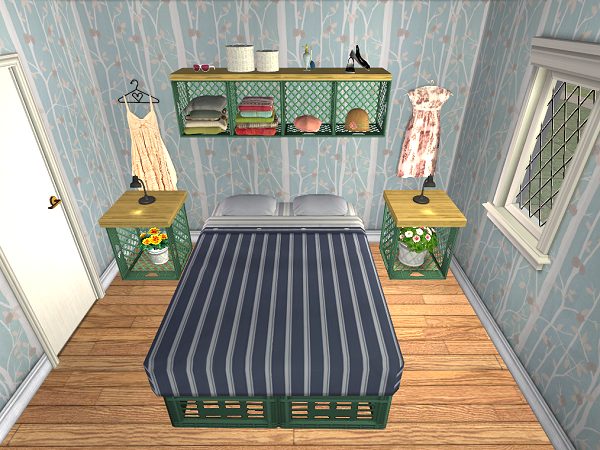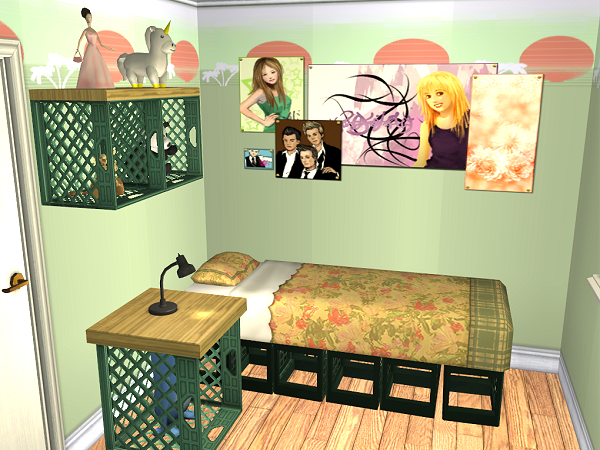 Add Ons for the Bedroom:
Double Bed
Single Bed
Dresser
Also included are some Maxis clothing extracted from dressers made to fit the lovely dresser. Several boxes from the AL closets extracted and separated. There is also a place holder for the Counter Island, there was one slot I couldn't figure out underneath and once anything is put under there it's next to impossible in getting it out. I created this placeholder to fill that slot so you can use the other four properly.
NOTES: The dresser as you can see has one slot that is not working properly. I will eventually figure out why and upload a fixed version but for right now I think it works as is. :) Also, I tried my hardest to get the counter & counter island corners to accept slots but it just wouldn't. I eventually gave up. The counter with the sink if you want to place objects in the two slots underneath you must use moveobjects on! I kept the pricing the same as Veranka's set, so most objects range in price from 125 - 390. I think the poly counts are lower than the maxis objects I cloned them from. The Maxis extracted clutter included is mostly slaved. There are two masters, one for the boxes and one for the clothes. The only exception is the two objects named BoxClothing. :) This probably won't make a lot of sense if you just want to recolor the boxes but I felt this was the best way.
I also did five recolors!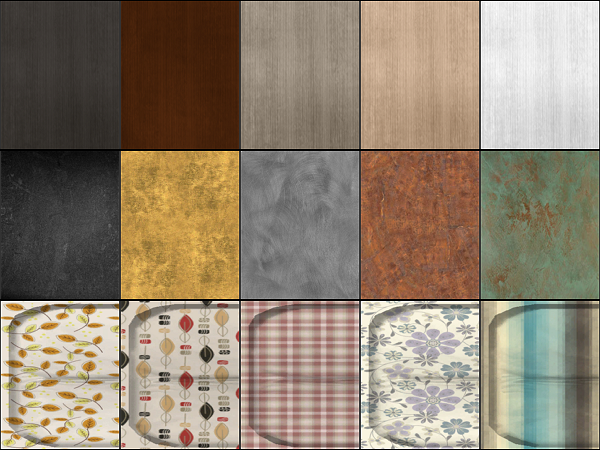 This uses Goats Wood, Shasta's Metals and some patterns from ColourLovers.
The shades of the wood are Black, DarkWood, Driftwood, Rowboat and White. These are as close to Shasta's 3 colors as I could get by eye balling it.
I bet you just want the downloads right and not all this information. :P
Downloads:
Veranka Slaved
Crates Add Ons
Crates Recolors
Crates PSDs
Many thanks go to the following people who gave me help and have such wonderful TOU's!
First off, to Veranka for converting the meshes to begin with!
Secondly, to Mustluvcatz for pointing me in the right direction when I came up against slot and joint issues! Thank you so much for letting me poke at your sofa tables packages to get the desk and coffee table slots right! You were a major help in this project.
Also to HugeLunatic whose tutorial I used to start the slot process. I would have been totally lost if not for all of her wonderful links!
Shasta and Curiona for putting this idea into me head. Okay, mostly the slaving part but once I started I thought, "Wow, this would look great with some additional pieces!"
Lastly, but certainly not least, my tumblr followers and those in Sims2Chat who were so awesome and encouraging during this. You guys gave me some wonderful feedback. I think without that this set would just be a dining table and a chair. HA!
As always enjoy and have fun!