So, I had to completely redo this because for some reason the lights didn't want to play nice or maybe it was the diagonal windows. I'm not really sure but I redid them all this morning and they finally stopped crashing my game. I DID NOT slave the lights because my thoughts were those were the problem children. It seems I was right.
The set was originally 176 packages, this included the walls and floors. I got the set down to 121 packages. It's not too shabby. I did this set a little differently and the master files have _Master at the end. The files that are slaved I left the same. Also, the files I didn't touch like the lighting, table, covered wagons, etc are all still named the same. All files are compressed and a collection file is included. This is really a cute set for those who love playing desert terrains. The cacti are just too cute to pass up.
Once upon a time in the old west...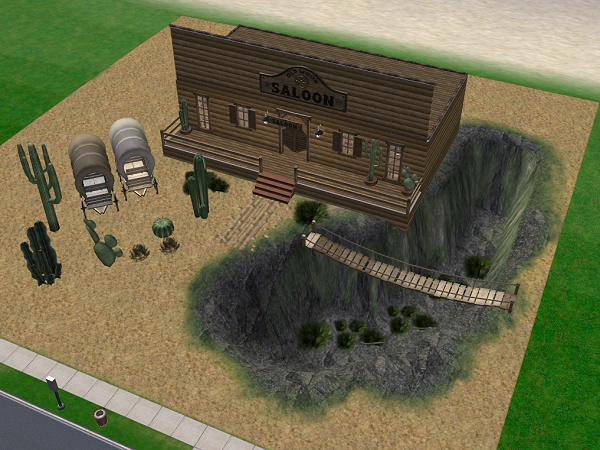 someone who hates building made a crappy saloon..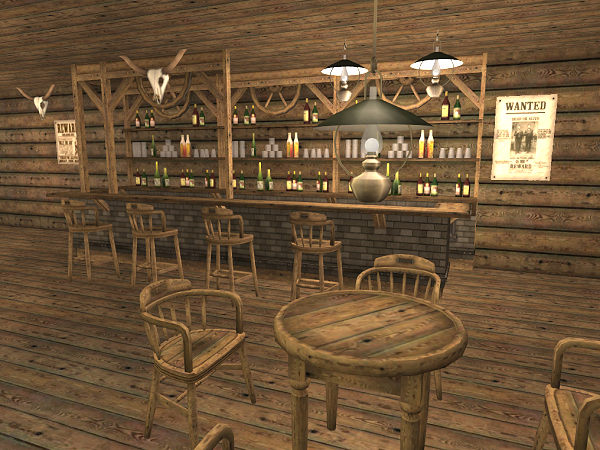 no one came to visit, no one came to drink...
Only whispers remained in the ghost town of Aslemor.
Download the
Set
.
As always enjoy and have fun.