This was meant to be the Saloon, however, I kept getting crashing with that set and couldn't figure out why so I offer up this set instead. I'll still work on the Saloon set but I don't really know of any one who will use it. So, it's not a must do right now.

The Build set was originally 148 packages, I got it down to 68. I've included all the recolors that nofrena did. The files are compressed and named in my usual manner. If you've used this on a lot you will have to redo it.
Reminder: Remove the old files first and then add these in.
It's a really pretty set and my picture just doesn't do it justice!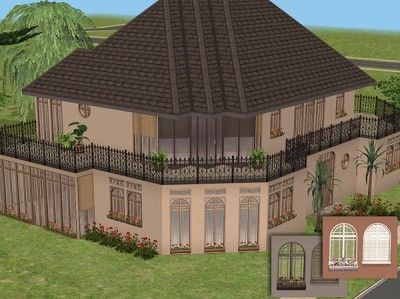 Download the
Set
I'm trying out a new hosting site, please let me know if there are any problems.
As always enjoy and have fun.