I'm just getting all kinds of productive, lately. I finally got the fisherman set out of the way, so now I only have one more left. I don't know if anyone uses the Saloon set but it's kinda cute so meh.

This was kind of a pain picking what to slave to what and some just couldn't be slaved without remapping. I don't love this set enough to do all that work so here it is. All meshes are by nofrena! Everything should be compressed and as per usual you will have to delete the old set out before you put this one in.

I'm using most of nofrena's pictures for this as this is a massive set and I got about half way through building a lot for it before I gave up. Yup, I'm that lazy today!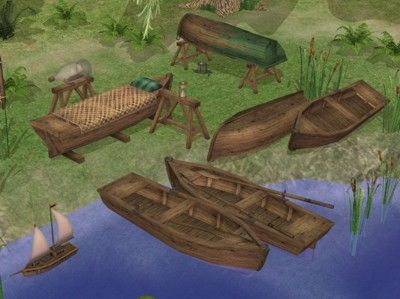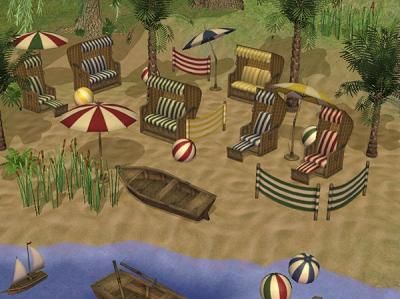 NOTE: Please, do not complain about certain things NOT being recolorable. Most of nofrenas pond stuff isn't recolorable and that is for a reason.
What it looks like in my game: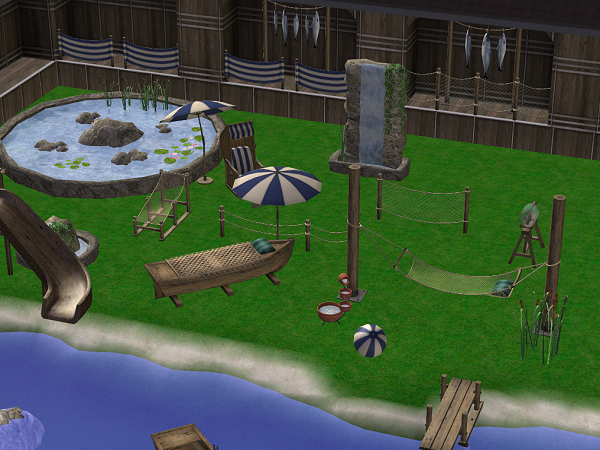 See, I did start making the lot. I got overwhelmed and gave up. :P
Download the
Set
As always have fun and enjoy!