Well that's another down! I do believe that's the last of the outdoor sets. I'm not sure but I think it is.
All files are compressed and end in my usual _Master/_Slave deal. The meshes are by Nofrena at Wood For Sims. I did run into one problem that I found and that's the rose vases. They just did not work slaved to each other so if you want those you'll have to go get them at the booty. The alphas just did not play nice. Everything, besides those two meshes and their recolors, is included in the file. Plus, there is a collection file. I like this set but I really can't find a use for it. Hopefully some of you can!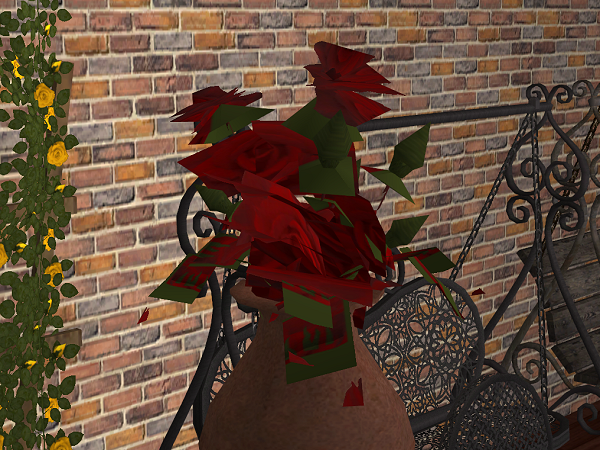 This is what I mean. I used this as the master of the two vases but somehow it ended up distorted. It looks fine in SimPE but in game you get this. So I figured I'd leave it alone. Sometimes things just don't play nice, we all know that.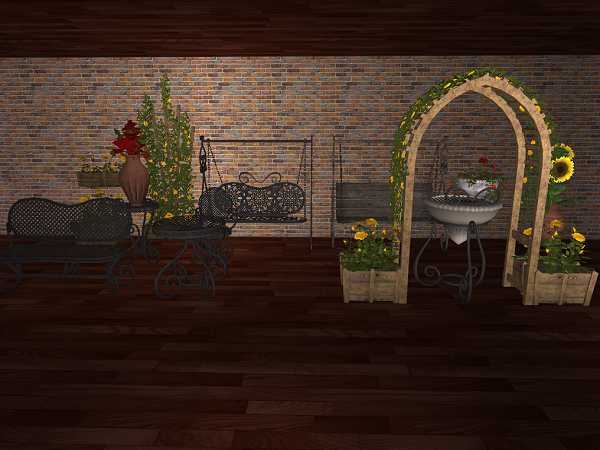 I couldn't remember all the meshes in this set as I'm currently working on another one so have the picture from WFS site as well.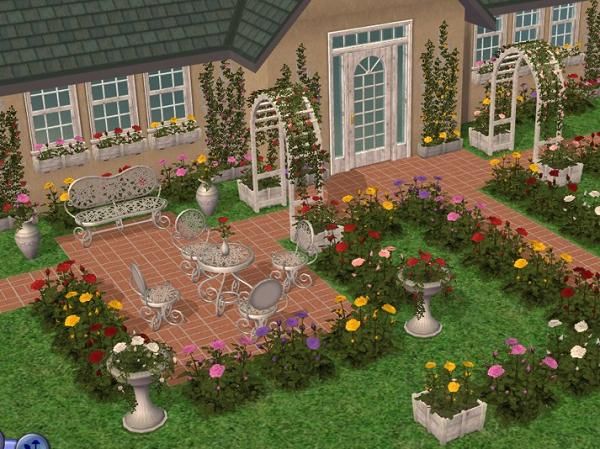 Download
If you find any problems, please let me know.
As always enjoy and have fun!