This was the easiest set from Nofrena that I've done yet!
WARNING: The end table that I included in the big barn set goes to this set and I have included it again here. So if you do different folders for each set, pick one.
Once again I added _Master and _Slave to the end of packages so if you have the old version of this set, remove it first and add this one in. I did included recolors, walls & floors. The only things not included were some paintings that were recolors so I didn't see the point in adding those.
This download is a little under 7MB. I do not recall what the original was for the whole set but I know I got rid of over half the recolors so your downloads folder should shout for joy if you use this set.
Once again I take no credit for this set. All meshes and textures are by Nofrena @ WFS.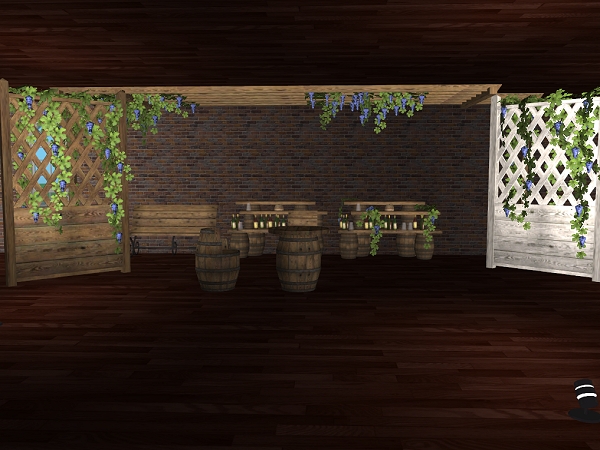 All buy/build mode objects are included. The buy mode objects are slaved to various things but all build mode objects are slave to the 1-tile door.
Download the
Winery Set
Edit: Recat'd some objects and added a collection folder! Also, I know the bottles are no longer recolorable this is because they are slaved to the bar! The bar already has two subsets and the bottles make three. So the bottles are NOT recolorable. If you want the recolor option then use Nofrenas. It's as simple as that.
As always enjoy and have fun!