I had this idea for awhile and when Nepheris said she liked the Big Barn Set I thought why not give it a go!
Here's the rundown:
All the meshes have their original GUIDs intact so you can't have both in your game! Why would you?
I couldn't get the Kitchen Counter Island to slave properly so if you don't have that you will have to go download it. You can find it at the booty.
I did not change the bedding because I like the straw bedding and I don't want that for every bed so I left that the same.
You will need to remove the previous meshes first as I put _Master or _Slave at the end so I could tell it all apart.
This is about a 32MB download. The original in it's entirety is 62.9MB!
I think that's about it. I did include the recolors for the masters but like I said the kitchen island is the only thing not included because I got mad and rage deleted it. :P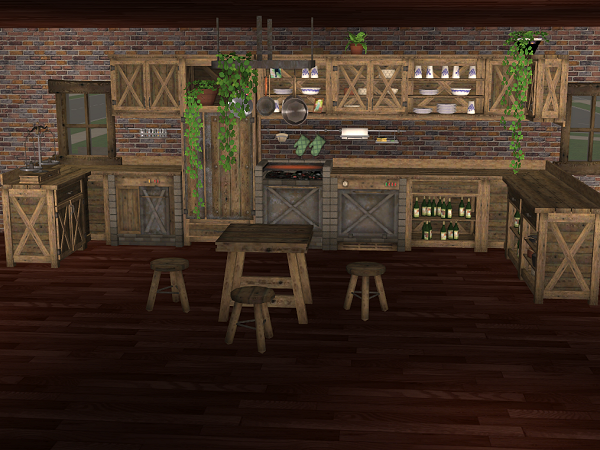 This is the kitchen! Included are the torture table and chair from another set nofrena did! I did slave the tables! I also included an end table that I used for some of the slaves as well. So make sure you look closely at the names to know what to delete and what not to delete.
Download
Edit: Everything in this set should be fixed now. I recat'd a few things and also included a collection file.
This was very frustrating and took me a week to do as there was just so much stuff. If you use this set, this should make your downloads folder smaller! All credit goes to Nofrena @ WFS who did this set originally.
As always have fun and enjoy!