Many moons ago I found some scaled down chairs for Apartment Life, however, when I came back the link had vanished. I really hate high backed chairs so I set out to scale the mesh myself. This is just a small mesh replacement and as far as I could tell it doesn't change the polygon count. I do think it looks better than the original though.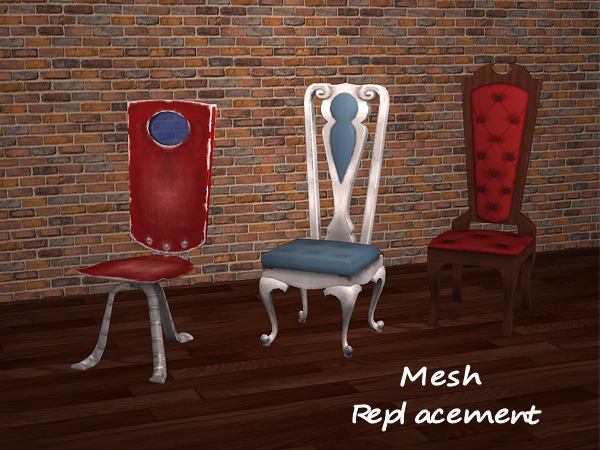 Replaces AL
Heavy Metal
, AL
Eloquent Divinity
, TSS
Seat of High Backed Terror
Download
Chairs
BONUS:
Download
Vases
So basically I just butchered the original mesh. I took the larger vase and extracted it and then scaled it down twice. I know this is all kinds of amazing, right? (Feel the sarcasm!) This is what I learned scaling with so I figured I'd share in case anyone wanted. They are around 427 polys, I believe. I really had fun playing with all these and learning some new stuff.
*sighs* Now if only I could get that damned subset to work!