Okay, so just a little rant! Do you know how hard it is to find good wood panels for The Sims 2. It's like impossible. I exhausted every resource and when that failed, I just started recoloring walls. So, yes there will be repeats, however I think most are fitting and I did get rid of those bright plastic walls! *sighs* I did have to use a few realistic walls but I tried to make them look more cartoonish where I could. I don't know if it was a success or if I just failed miserably.

I didn't have time to check every wall and floor this time so if there is a problem with any of them, please let me know. I kept the bump the same so I don't think there will be any problems. Sometimes you just never know with EAxis' walls. Uhm, I feel like I'm forgetting something.
BEFORE: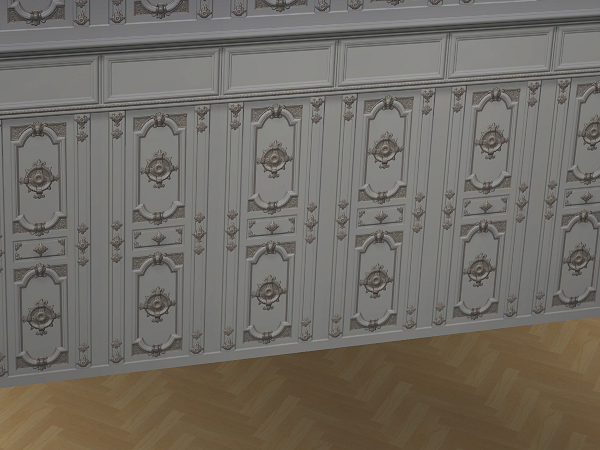 AFTER: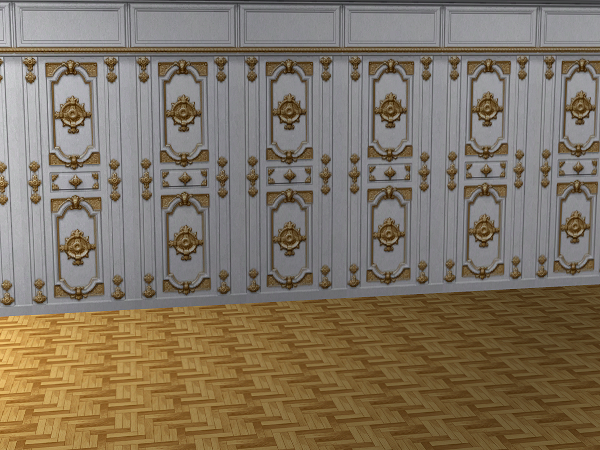 DOWNLOAD:
Panel Defaults
This is a huge file and I'm sorry, I didn't realize this until i started to upload. I promise for the next ones I'll either split them up or put the swatches in a separate file.
Wood Floors
Really small! :( Maxis just didn't give us a lot of variety on the wood floor front. Actually there really isn't any variety.
I changed most of the walls and floors. I left the Heatonism floor and wall the same, except for recoloring to match my woods. Sorry to those who don't use them, just delete the files or import your own textures.
Credits:
billielith
iCad @ MTS2
Ms. Barrows @ TSR
(Recolored her panel wall and floor set)
Sunni @ Plumb Bob Keep
(Recolored her Pooklet'd Panels in AL woods)
Yuxi
(I used a few of her floors and 2 walls from her extracted sets. I think mostly Oblivion but I can't remember.)
I know Yuxi leans more towards realistic but I had her extracted stuff in my medieval game and they looked so good, that I decided to use a few in my modern game.
I feel like I'm forgetting someone and for that I'm sorry. If I've had your walls in my game for awhile and you didn't bother to label, I'm not gonna search things down. If, however you see something of yours in the files, please let me know and I will give you the proper credit you deserve.
Oh, I did manage to throw the walls I made for the extra linoleum and tiles into this category using the add on I did for Shastas Curiona Walls. So I don't have to make any custom ones. However if you see a floor I missed and you'd like a wall to match, just let me know which one it is and I'll get to it eventually.
As always enjoy and have fun!