I wasn't going to release this until I was fully happy with it, however people in sims2chat last night were asking if I was going to do one. I figured I might as well post it. It will be one of the things I go back to because like I said I'm not too happy with it. I think that's really me though because the flower patters I wanted to use were being a pain. Actually I've come to the conclusion during this project that Eaxis mapping is completely horrible.

I did NOT compress these files because as I said I'm going back to work on them. Also, if there is a bedding texture you would like to have defaulted you can use these as a base. All you have to do is extract the .png from the bedding file you want to substitute from and just build over mine in SimPE. It's really easy. After that, just rename the package file. :)

I know my neutrals and faded colors aren't for everyone.
Also, there can be only one but since these are separated you can mix and match!

So on to the goodies!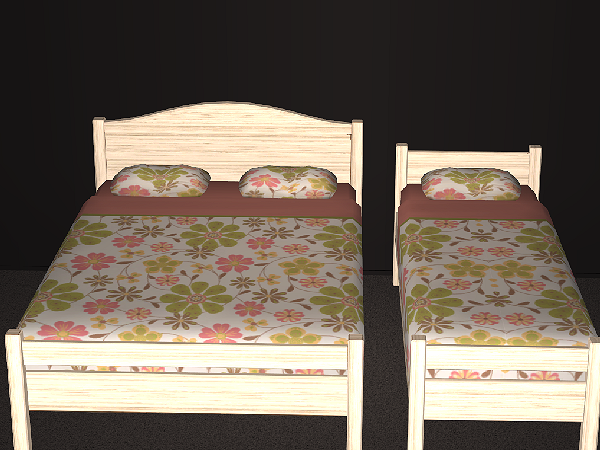 Just so you can see there aren't any seems on the pattern defaults I did include.
I give you two options of download. You can either down the by game or you can download all 40 beddings!
I know there were some people who wanted a download all button. :P
Base Game Bedding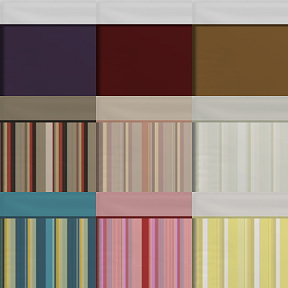 Apartment Life Bedding
Bon Voyage Bedding
Free Time Bedding
IKEA Bedding
Pets Defaults
Teen Style Stuff Bedding
Screw all this clicking just gimme
ALL
of them.
As always, enjoy and have fun!
Oh and as far the Free Time and Teen Style Stuff when I was rebuilding my psd (which I did wrong three time) I confused them because of how I had the bedding named. So yes the TSS has plaid bedding and FT has the flowers. *sighs* Anyway, I didn't feel like fixing the package and I kind of like it this way. :P
Also the plaid bedding is from HugeLunatic, I just mangled it a bit. The patterns are from ColourLovers. The bedding is actually a pieced together version of Eaxis bedding. I'm not a fan of the quilted square bedding that everyone uses for their bedding because it doesn't work well for bed skirting. So, this monster was born. If anyone would like my psd for bedding, I'll gladly share it. I'll just warn you that none of my psds are the prettiest things ever. Right, enough rambling.. *zooms to build mode*