I thought about breaking this up in to two posts but I figured, why bother? I really didn't do that many lamps anyway.

The files are all compressed and recolors are in included in the default file. I have to say the pets stuff was the most fun to retexture, while the lamps were another pain! That's the reason why there are so few. However, once I get finished with build mode I may go back into buy mode and complete what I didn't feel like doing the first time around. It just really depends.

On to the defaults!
There can be only one, so if you have defaults for any of these things you have to pick and choose.
Updates for the Apartment Life and Teen Style Stuff lamps are located
here
.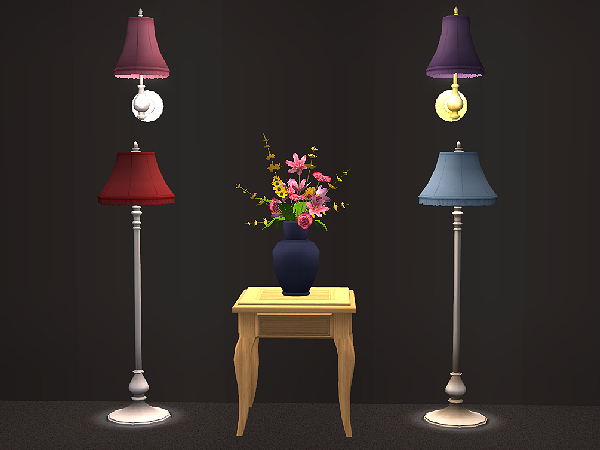 BG 4 by 4 Ceiling Lamp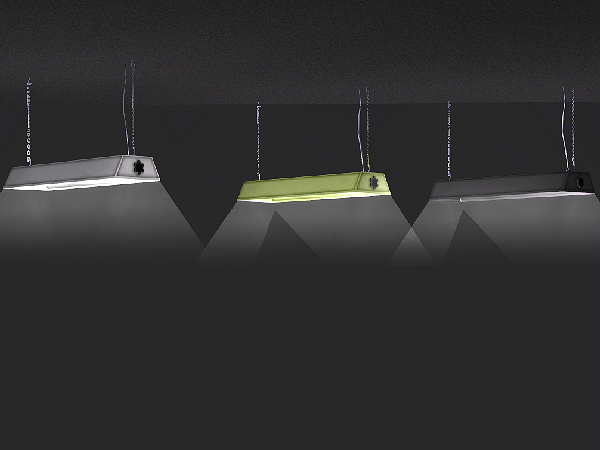 BG Dangling Daylights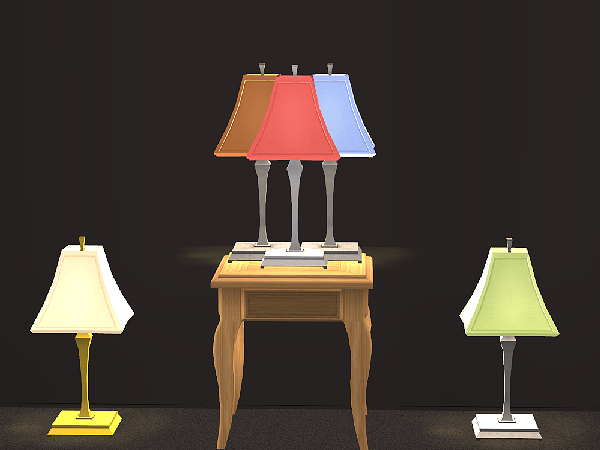 BG Illistara Lamp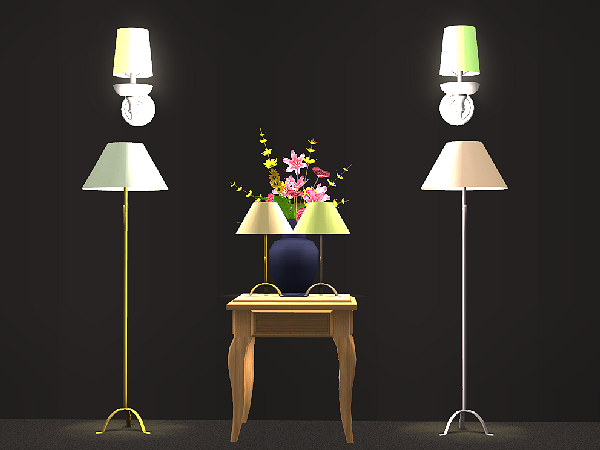 BG Social Climbing Floor Lamp
BG Wall Flowers Sconce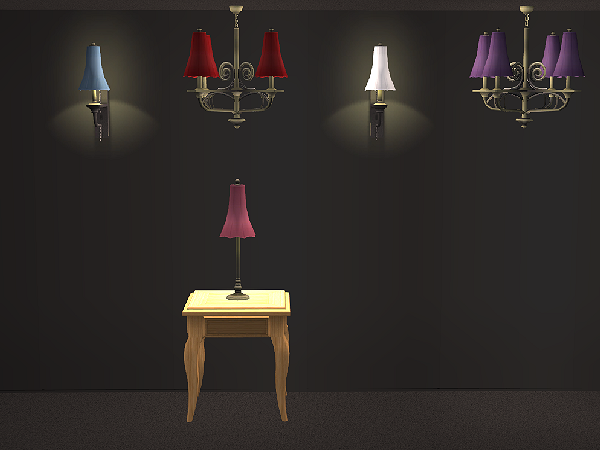 Download Default Lighting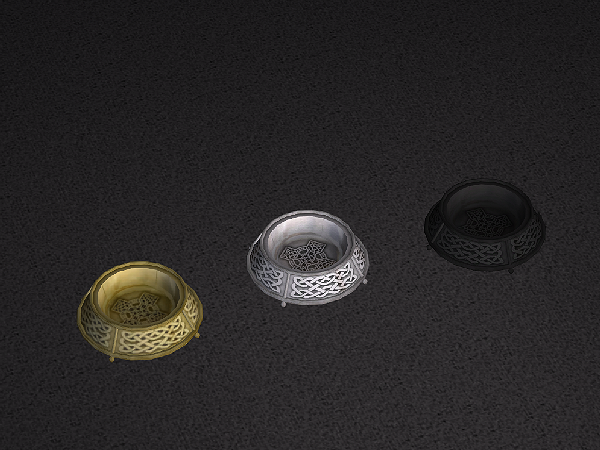 Affluent Dinner Dish
(Sorry I just love that design more than the others :P)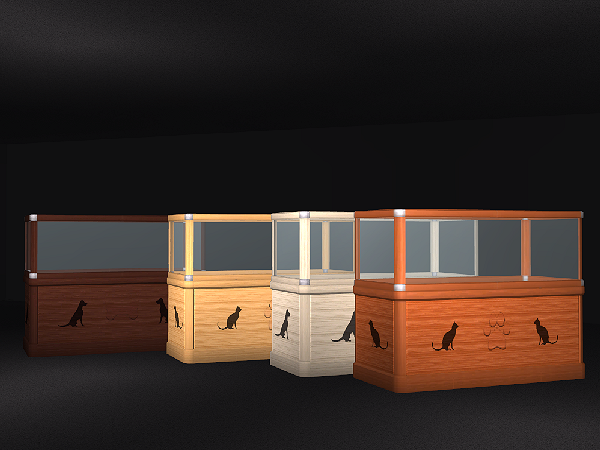 Cat Crazy Pet Display
Doggonit Pet Display
(The dog display pulls it's frame from the cat display.)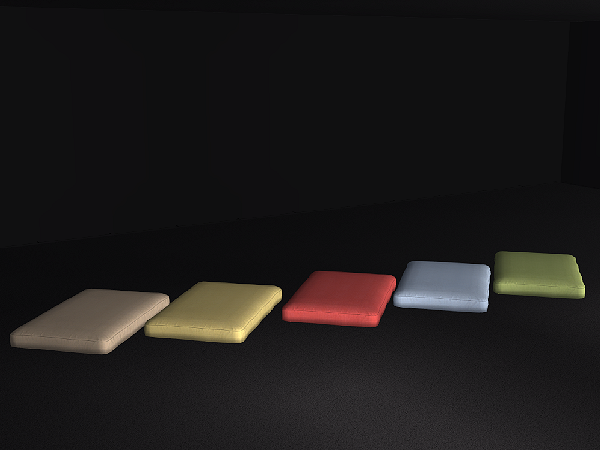 Comfy Pet Pillow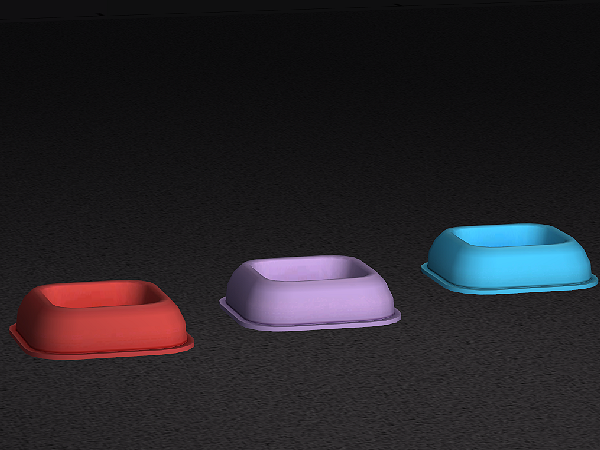 Good Value Pet Bowl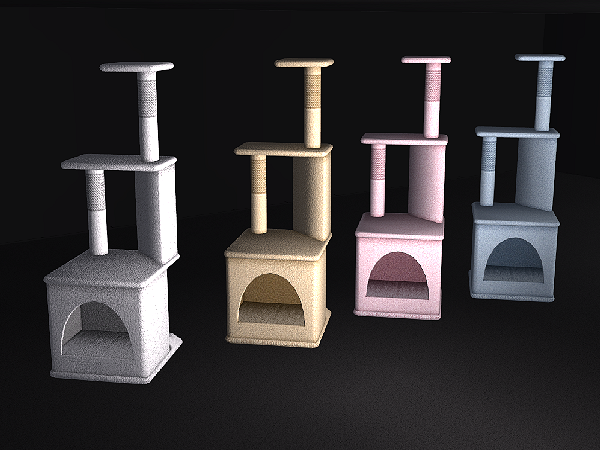 Los Gatos Condos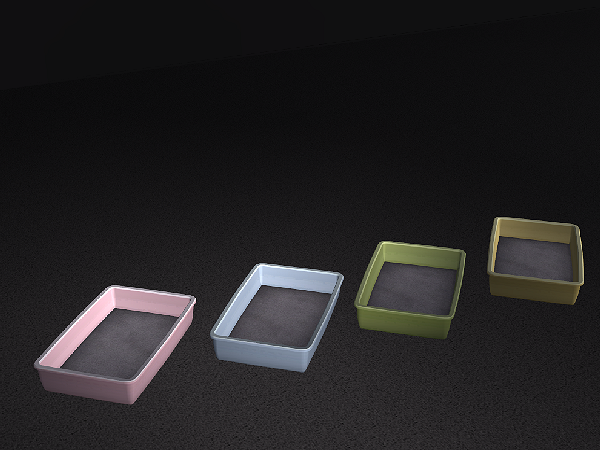 Mentionable Litter Box
Pets Average Bedding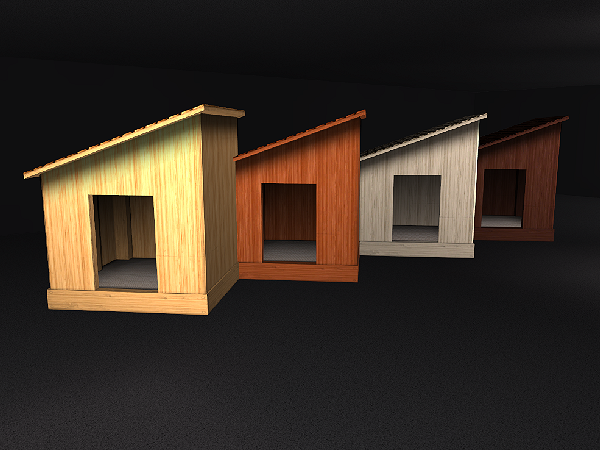 Pets Desire House
Scratching Post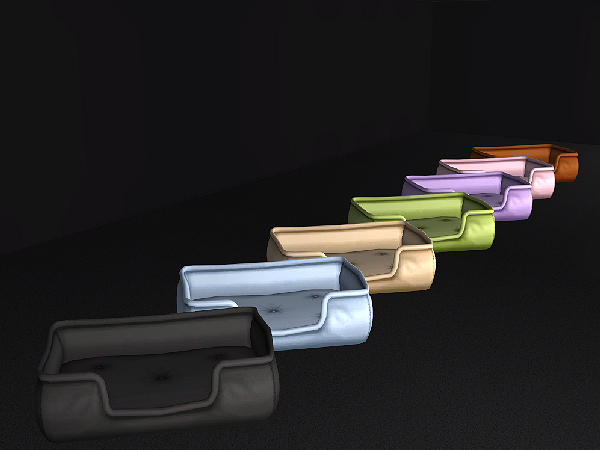 The Comfy Critter Pallet
Download Pet Stuff Defaults
As always enjoy and have fun!
*does a little dance*
Buy Mode done.... for now!