Well another category down in buy mode, only 2 more to go and I can move on to build mode! Phew!

The files are all compressed and I grouped these by Expansion and Stuff Pack. So hopefully this will be a little easier to download. These are just texture defaults and there's no added extra except for in the Seasons file because it was the first one I did. After that one I realized it was going to take me all day so I just decided to make the frames black or gray depending. I know I'm a little lazy but uhm, yeah. *grumbles*

Now for the list of credits!
Paintings Used: CatofEvilGenius, Voleste (tons), Mork, Selenq13, takeolie, honeynutcows, Skellington, CuriousB.
Pictures Used: Dream Huntress, Eversims, Nilou, Charlotte_Helen, and various artists from Deviant Art whose names I forgot to write down. I'm sorry!

You will find the downloads at the end of the post! So get ready for picture spam!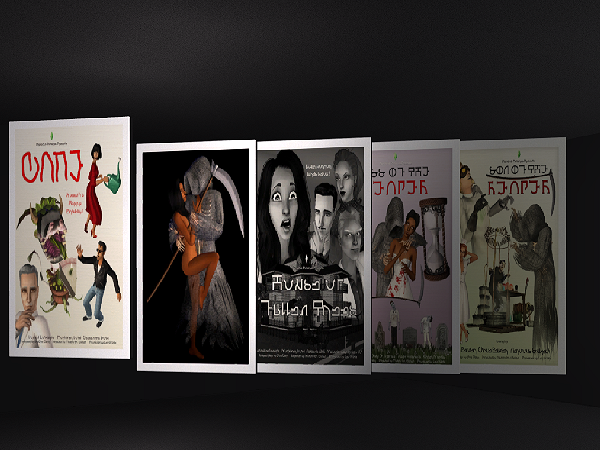 FT The Artig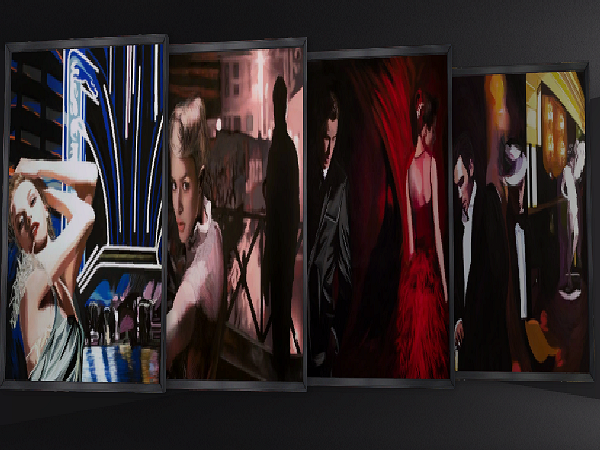 GLS A Sims Noir Print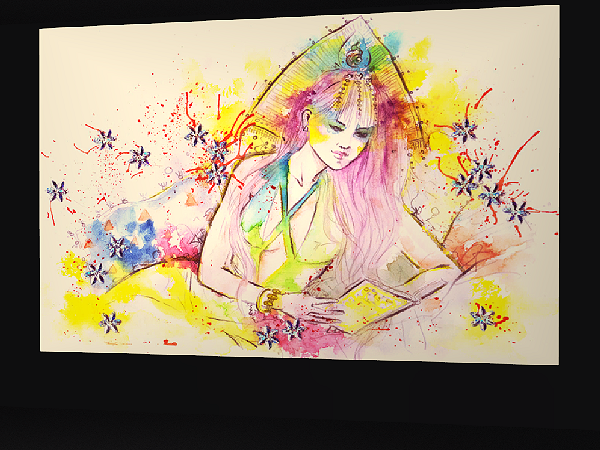 NL Two Dogs and an Olive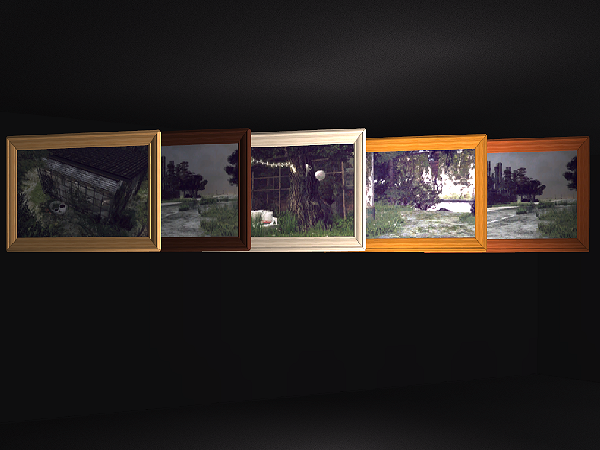 SSN A Home For All Seasons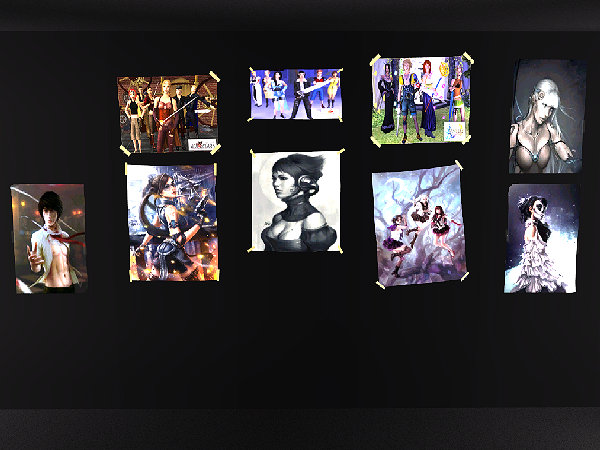 PICTURED:
BG Searing Indifference, UNI It's Reggae, Uni Fists of Bunny,
TSS Hollywood Print, BG Engineered Angst (BOTH), UNI Space Oddity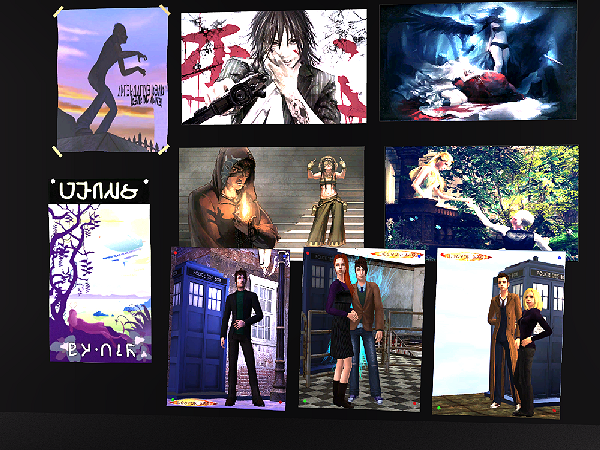 PICTURED:
BG Civic Idol, FT U R Here-n-We R Here,
Uni Surfing the Universe, FT Great Films Posters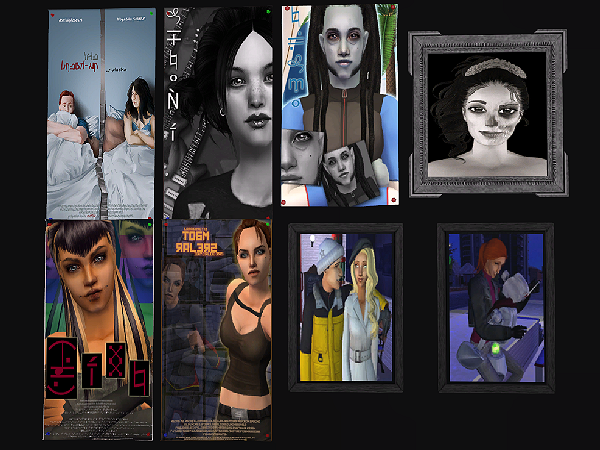 PICTURED:
TSS The It Poster, Uni We Call it Football,
NL Anonymous Masterpiece, BG Red VS Blue (meg painting)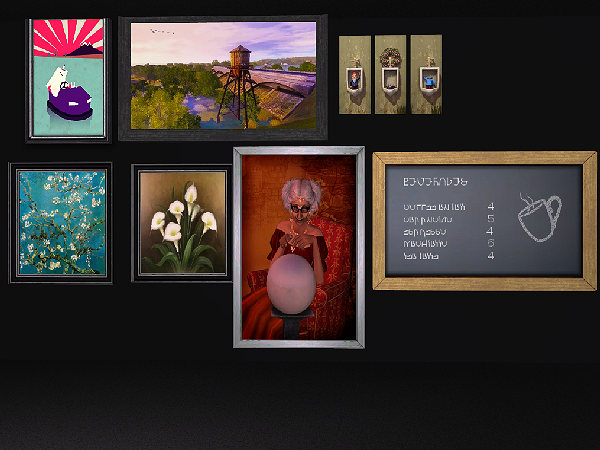 PICTURED:
Holiday Downhill Snowman, NL Reprint Serial, PETS The Stodgy Badger (both),
KBS Ducks in Three Parts, BG The Lady on Red, PETS Sirloin Shuffle
PICTURED:
AL Three 3's Poster, BG Spherical Splendor, BG The Lone Daisy,
BG Collage in White and Black, NL Four Vegetables, BV Paradise Lost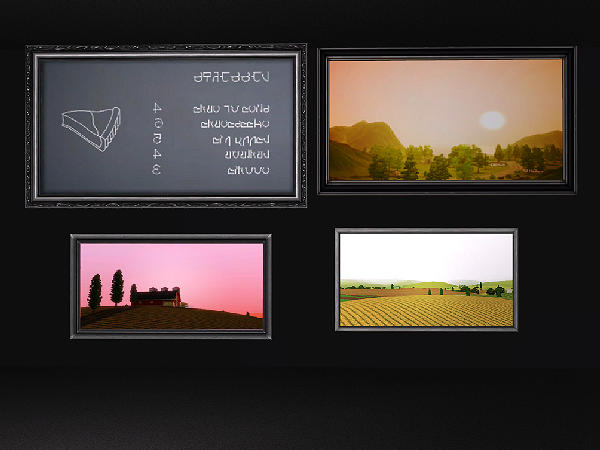 PICTURED:
BG Rainy Day, FT The Moose Abides,
BG Rolling Hills, Holiday Santa Skating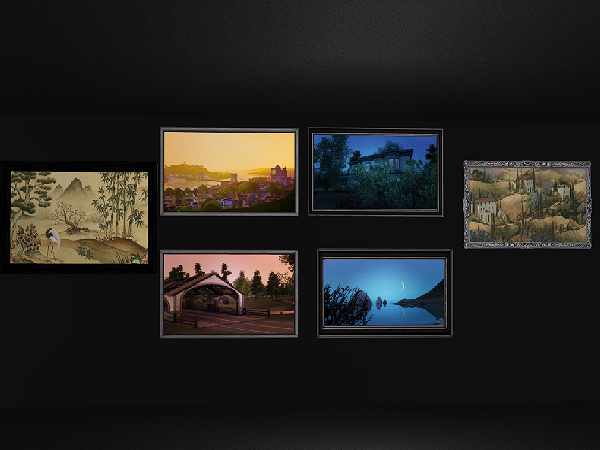 PICTURED:
FT In A Sims World, BG Sim City at Night, BG Suspense.
BG Oil Fantasy Scape, NL That Place Over There, BG In the Beginning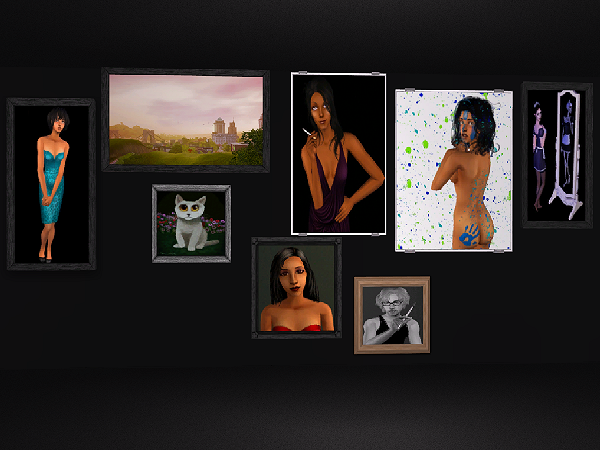 PICTURED:
NL Lily Pads, BG Transendence, NL Pineapple, NL Grilled Cheese,
Holiday A Portrait of my First Holiday, Nl Sent to My Room,
BG Bella Squared, BG The Meaning of Fruit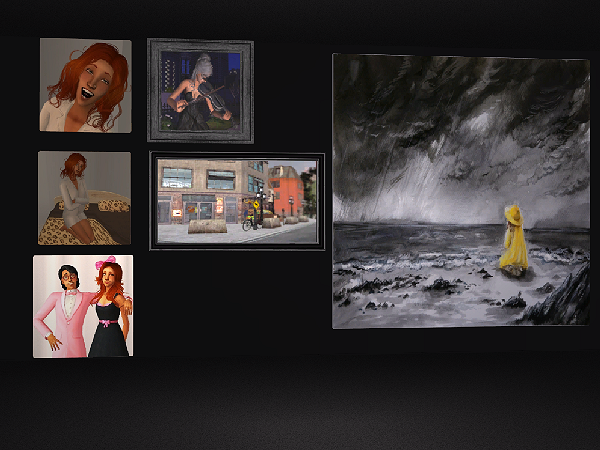 PICTURED:
NL A, B, & c Stroke Paintings, BG Arghist Soldier,
Holiday Holiday in Leaukbar, GLS Untitled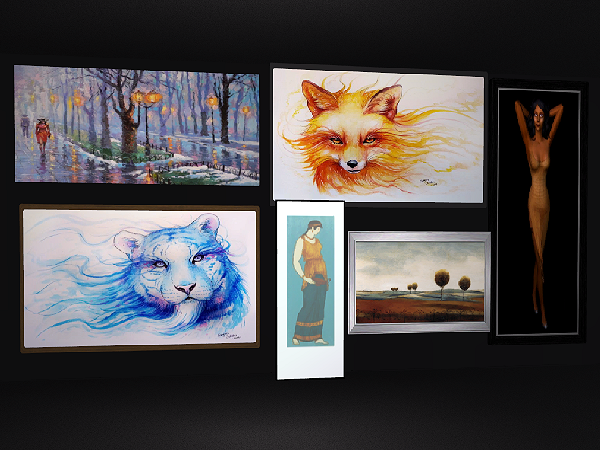 PICTURED:
NL Cantankerous Splatters, PETS Nova Jazz,
BG Olive Peynters City SkyScape, BG Poisonous Fruit
(If I spelled anything wrong, sorry but I'm tired. :P)
DOWNLOADS:
Apartment Life
Base Game
*Updated*
Bon Voyage
Free Time
Glamour Life
Holiday
Kitchen & Bath
Night Life
Pets
Seasons
Teen Style
University
As always enjoy and have fun!