No, not all the rugs but a good bit of them. If you know of any recolors for a rug I haven't done then post it in the comments, message me or whatever. I must warn you I can't touch the Unbridled Braids rug because for some reason that is crashing my game. :( I'm not sure why and I kind of remember it doing so before I went on the long hiatus. I don't really use it so it's no big deal but I did default it. I won't share that because I'm afraid too and I already deleted it.

Now for the list of credits! I would like to thank Javeira, malfoya and kayleigh from over at MTS2. I used a few of their rug recolors. Also I used some from kaputt-geiliebt. The rest I put together on my own or just got fed up with the weird mapping and gave up.

The files are all compressed and hopefully make your downloads folder a bit smaller. I don't know if anyone will like the defaults I picked. I'm sorry if they don't suit your tastes.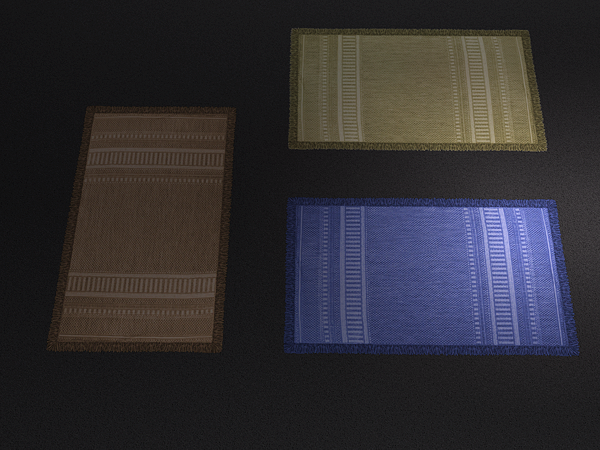 BV Lie Like a Bear Rug
This is the only one from the BV rug collection that didn't have a weird mapping. I never used it before, hopefully I will now.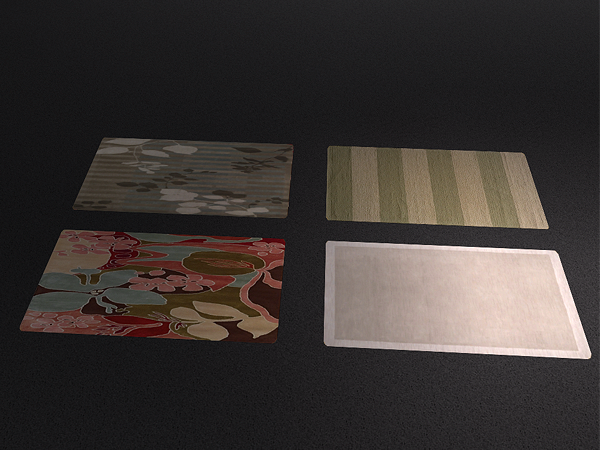 Pets Paws a Plenty Rug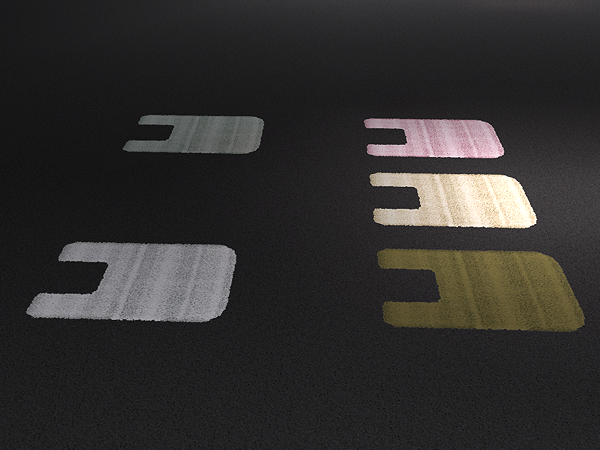 FT Bathroom Mate Rug
FT Isotopia Rug
GLS Rug De Exurberence
Note: I changed the first one but was too lazy too go back in game and take another picture. It's now a plain black rug.
GLS Weirdness Rug
When you pick this rug up out of catalog it does look weird indeed but once you place it, it looks like the above rugs.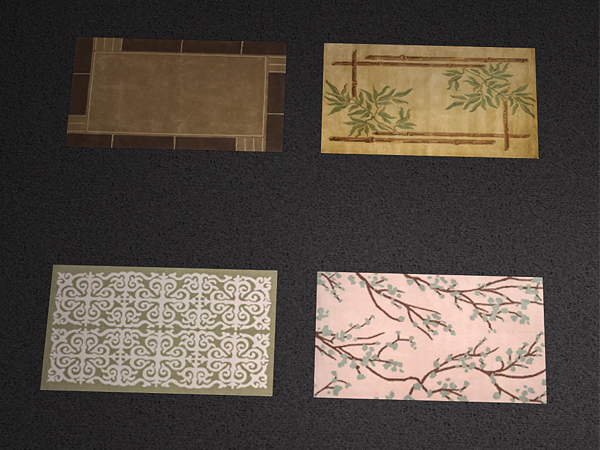 FT Modern Sous Chef Rug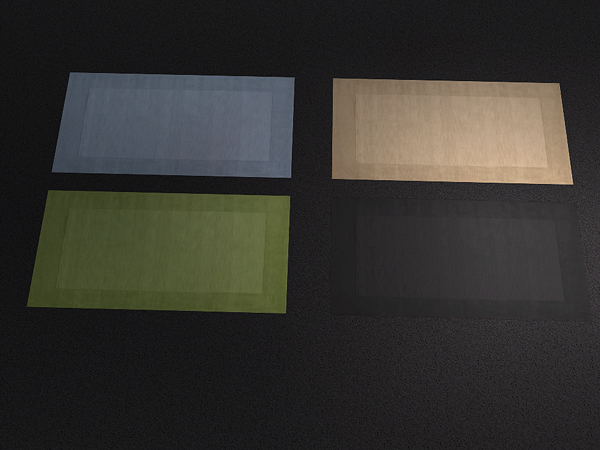 KBS Tres Chic Rug
The only rug I really ever use, so I did it in my standard fabric swatch and the recolors are included in the file.
NL Recherche Runner Rug
NL Sung Gyu Rug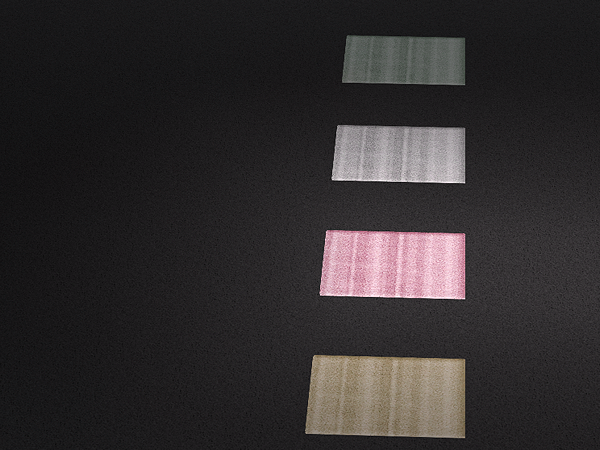 NL Thirsty Bath Mat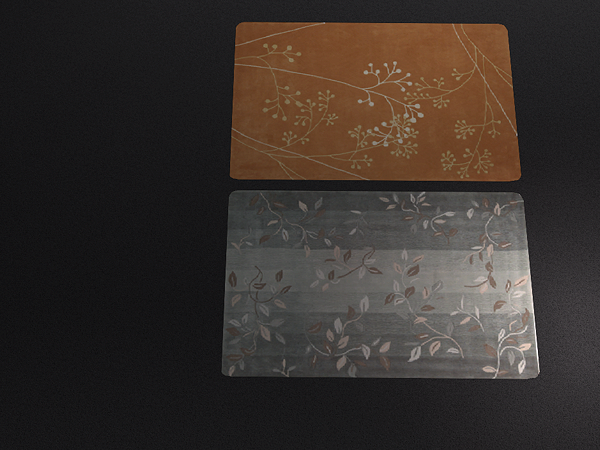 PETS Organically Atmoic Rug
SSN Royal First Oval Rug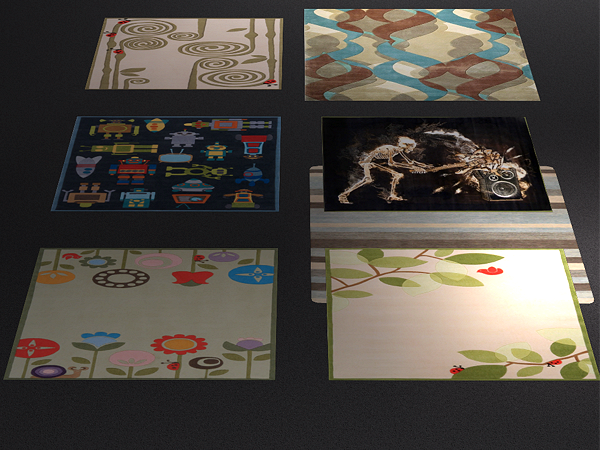 TSS Bullseye Rug
As always have fun and enjoy!