This stuff was either requested or things that I got frustrated with and didn't feel like doing in mass upload.
Also, I created a new CEP file for the OFB Hold Me Closer Dresser, it is now linked to the Base Game Chesterstick Dresser. You can go to the original entry or download it
here
. Remember to delete the default and recolor files, as they are no longer needed. I tried to do the Medium Decorative House Armoire and I got it to partially work but it only picked up the DarkWood tone. :( I'll try again, eventually.
Anyway, all files are compressed, etc.
AL In Style Closet v2
The v1.5 is linked to this so do not delete the recolors just because you don't see the recolors on v2. I think this is EAxis wonkiness. I'm not sure.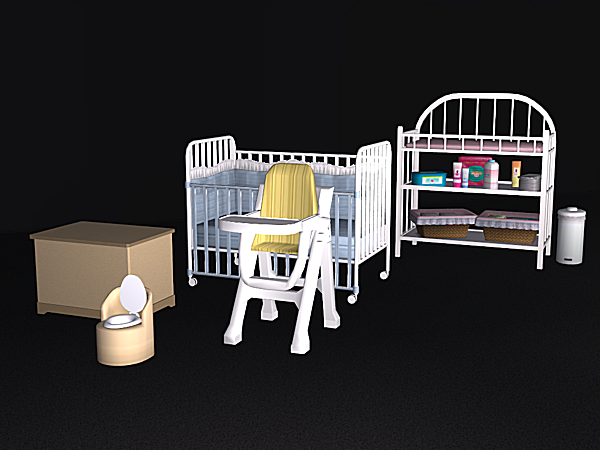 Bg Toy Box
BG Changing Table
BG Crib
BG High Chair
BG Training Potty
Download BG Kid Defaults
I will recommend fway's Crib UV Fix over at
MTS2
, I thought I had it in my game but as you can see I do not. It must be in my other folder on my E drive. Okay the Potty Chair and the Toybox are defaulted in Beige. The Crib, High Chair and Changing Table are done in Beige, Blue, Pink, Yellow, Green and Orange. It's close to matching the originals. The wood/plastic parts are all in white. I did them with the colors originally and I did not like how they looked. The striped pattern used is from colourlovers, just done in my standard fabric swatch.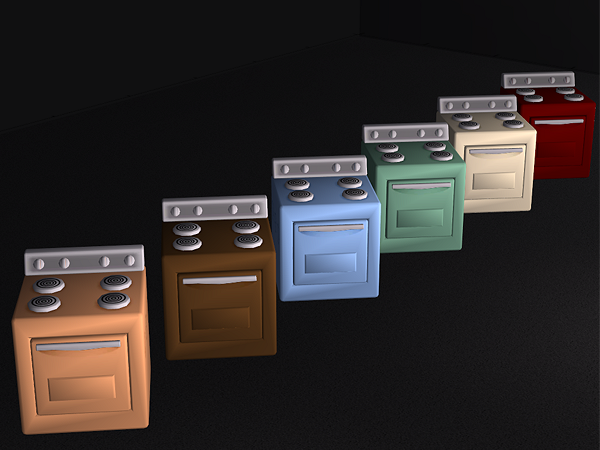 BG Rip Co. Little Toy Oven
(In the Download above)
The default is the copper and the rest are add ons to match the KBS colors.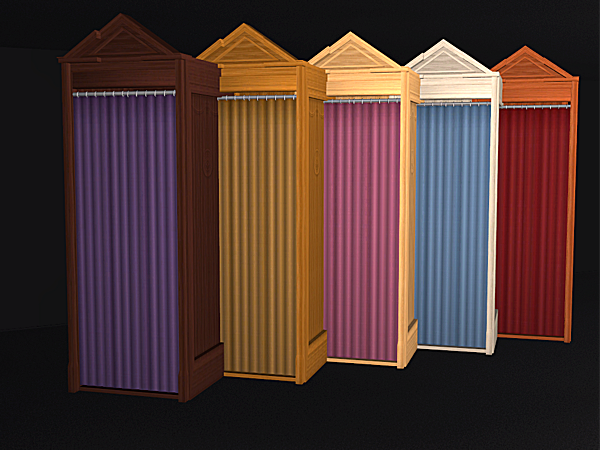 Update
here
BG Deluxe Magazine Rack
BG Enterprise Game Rack
The default color is shown. Why did I use a darker color to default, well why not? The rest of the wood tones are included in the file.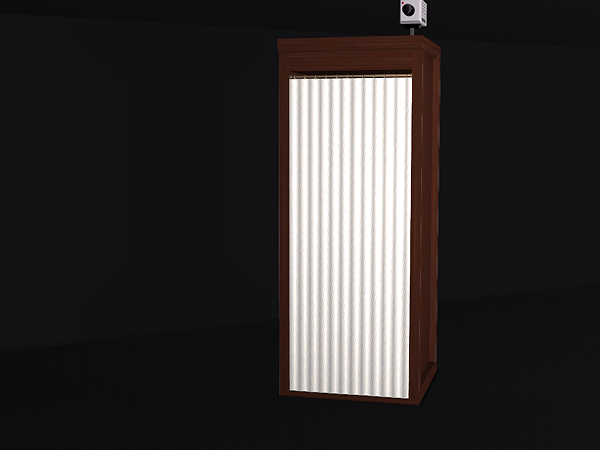 BG SimSentry Clothing Booth
Download BG Community Defaults
I may end up defaulting the clothing racks too but I really want to finish all the things on my list before I do anymore extra. :)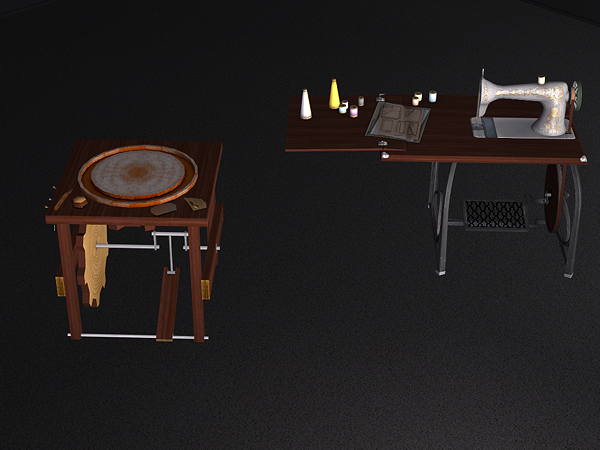 FT Stitching Station
FT Upright Pottery Wheel
When I was defaulting the sewing machine it was a choice between the sewing machine color or the wood color. The kind people in
sims2chat
wanted the wood more than the machine color. So the defaulted woods are Dark, Light, Med, BleachedOak, and Cedar.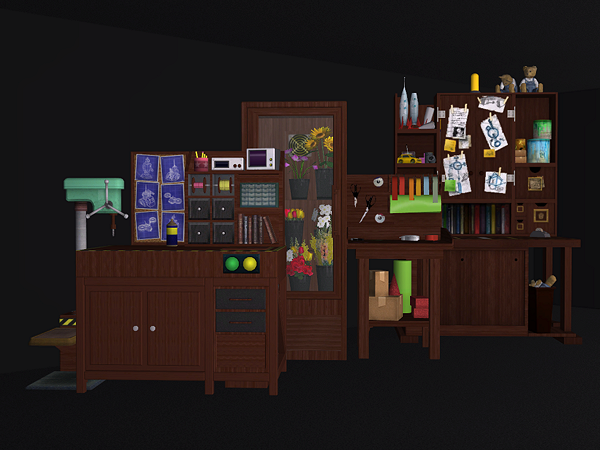 FT Florist Work Bench
FT Robot Work Bench
FT Toy Work Bench
Download FT Workbench Defaults
These were kind of a pain to retexure, I do not want to do so again....ever!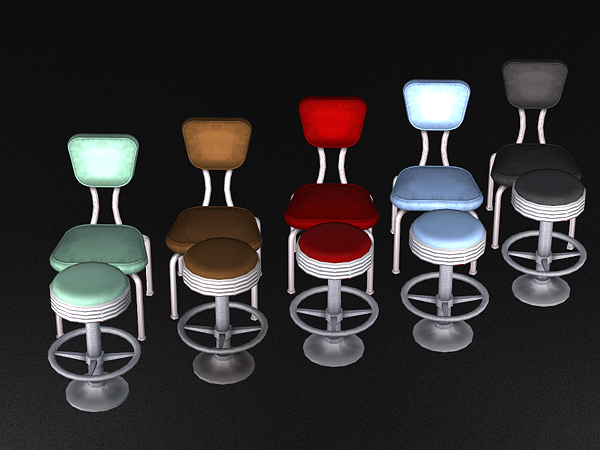 Hipster Metal Chair
Hipster Bar Stool
*UPDATED*
You'll notice these are different from my normal fabric swatches, that's because I used the KBS colors on them. I just thought they looked better that way. Also have you ever seen a diner done in pastels? :P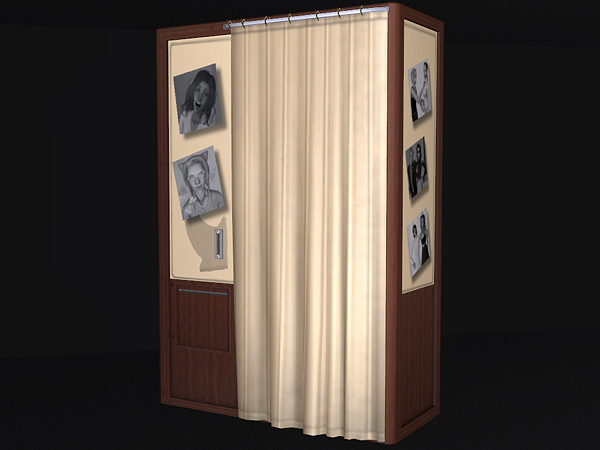 NL Photo Booth
I would recommend the curtain fix by Huge Lunatic at MTS2, believe me it'll look better. Also, this was another one of those pains to retexure. I wanted it to make the rest of my defaults and it was seriously trying my patience. I got the bright idea to put some pictures of Skellington's on there. I love Fortune and Romance to bits so I thought it'd be a nice "thank you" for all the hard work she does.
NL Vintage Retro Table
If you want the American Tableau Table to pull the textures also then you need Shasta's awesome CEP file. You can find it in the Blind Date thread at GoS. I missed it, so Shasta was kind enough to send me a link. You are so awesome, Shasta!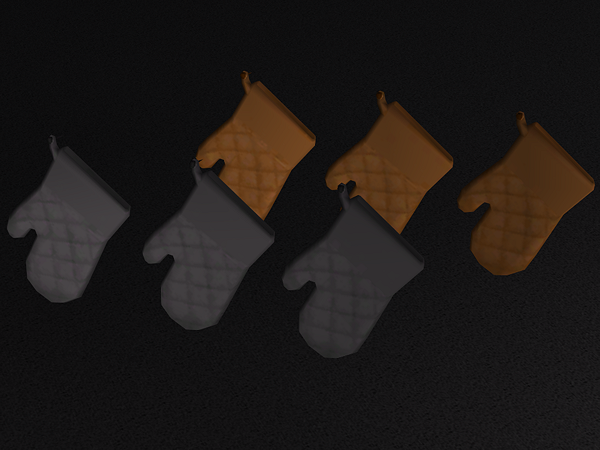 SSN Sizzlin' Cuisine Mitts
The black one is the default and they come in the KBS colors. I figured it kind of made sense that way. Also I do want to credit An_na because I used her grey texture as a base for these. (Sometimes I forget to credit and it's not intentional, I just have a crap load of stuff. Sorry to all those who I haven't properly credited, I will I promise!)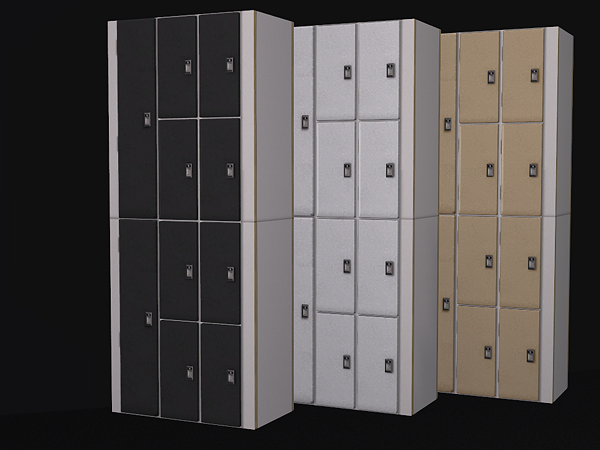 UNI Fusty Gym Lockers
I actually wasn't going to do these but Voleste asked ever so nicely for some neutral defaults so here ya go! :P The recolors included come in my standard fabric swatch.
As always enjoy and have fun. :)
Current Mood:

blah