It's mostly made up of the decorative end. There are some entertainment pieces thrown in because I didn't know where else to put them.
The wood portion comes
icads_sims
wood tones.
The fabric or other portions come in
an_nas
color palette.
The curtains are redone with a texture from the
webtreats
website.
Now on to the goodies...
Download
Reflective Glass Mirror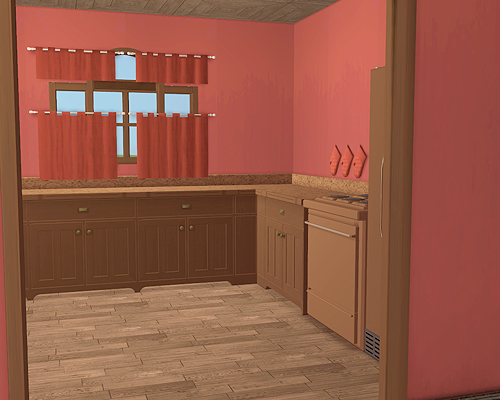 Download Stewart Mourning Cafe Curtains
Redone
Download Loft Curtains
Redone
Download Floor Length Tie Back Curtains
Redone
Download
Global Empereur
Download
Total Mirror
Download
Anytime Candles
Download
Anytime Candle Tray
I realized after the fact that I forget to take pictures of the anytime candles. I'm sorry but I'm sure they'll show up in any number of other pictures I post.
Download
Piano
Download
Easel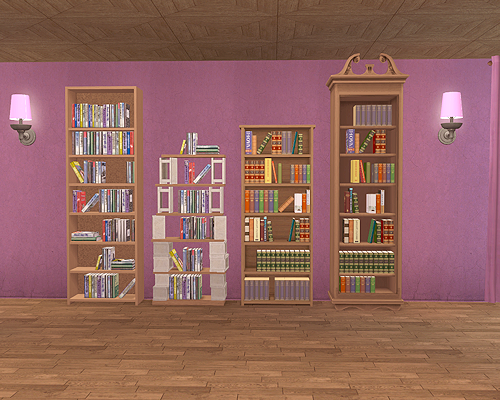 Download
Bibliofile
Download
Cinderbooks
Download
Craftmeister Bookcase
Download
Renaissance Bookcase
Download
Grand Parlour Chess Table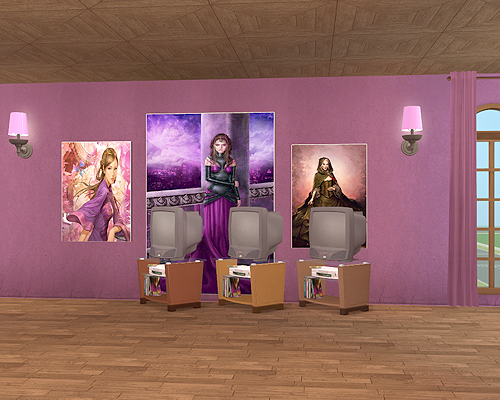 Download
Trottco TV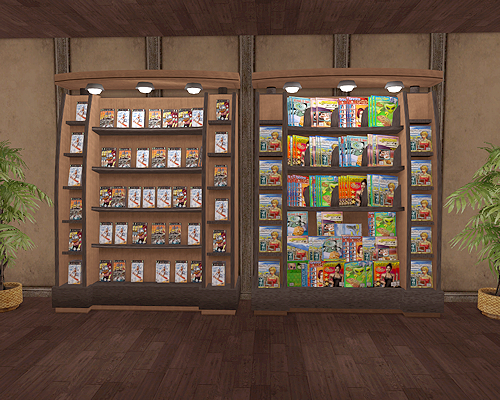 Download
Deluxe Magazine Rack
Download
Enterprise Office Game Rack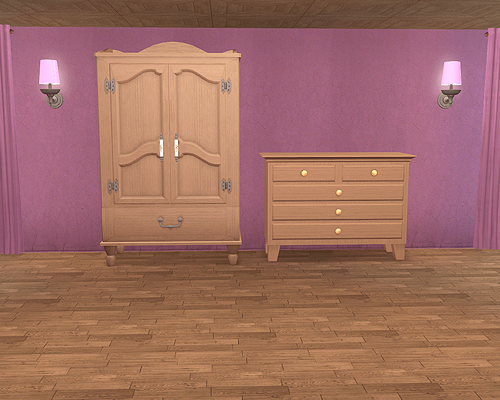 Download
AntiQuainted Armoire
Download
Werkbunnst Stonewood Dresser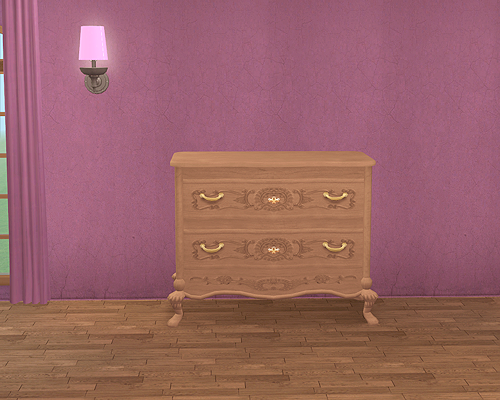 Download
Chesterstick Cherry Dresser
Download
Wall Flowers Wall Sconce
Download
Social Climbing Ivy Floor Lamp
Phew, that's a lot. I know I didn't get a picture of the floor lamp but if you look at BG recolors part 1, you'll see the table lamp which draws it's textures from the floor lamp.
I hope you enjoy!