I used lemonlions combined package for the OFB shelves as a basis for mine as the Just Shelves were seriously ticking me. REMEMBER, these files do contain default replacements and as such there can be only one. You'll notice that some of my meshes look different. Well, that's because you can have a mesh replacement and a texture replacement as long as said mesh replacement doesn't consist of any textures.

I use shastakiss OFB CEP along with Huge Lunatics and leefishes mesh replacements. I haven't encountered any problems so far.

All files should be compressed and there are add on files included with the default package. I tried to keep the look about the same but I don't have a black wood so the goth set will look a little different. Plus, I use the AL woods for most defaults. I just want to warn people that expect things to look close.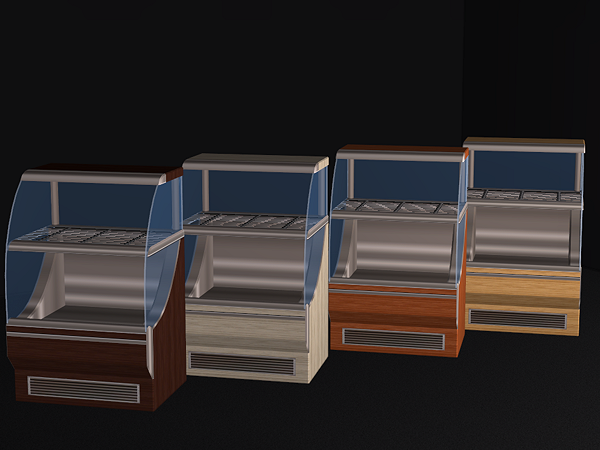 Decra Chill Display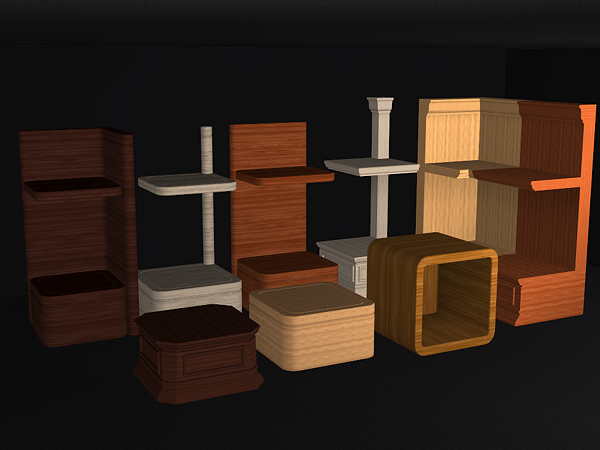 All Shelves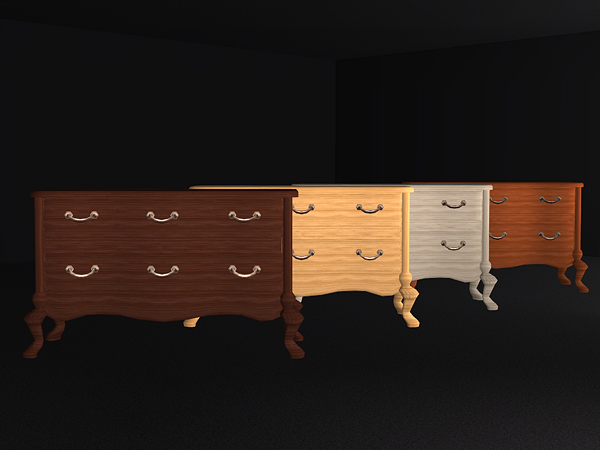 CEP HOLD Me Closer Dresser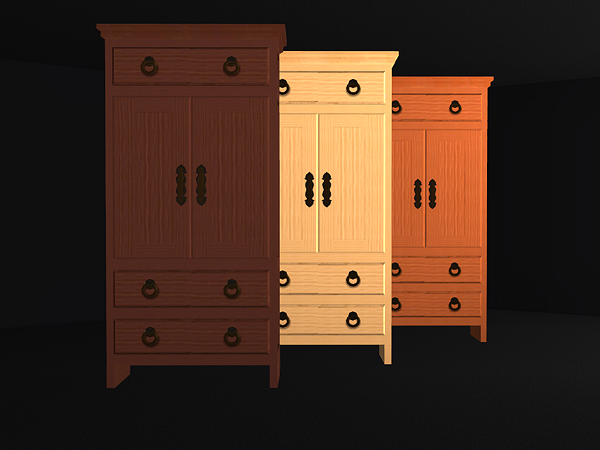 Medium Decorative Armoire
Lemonade Stand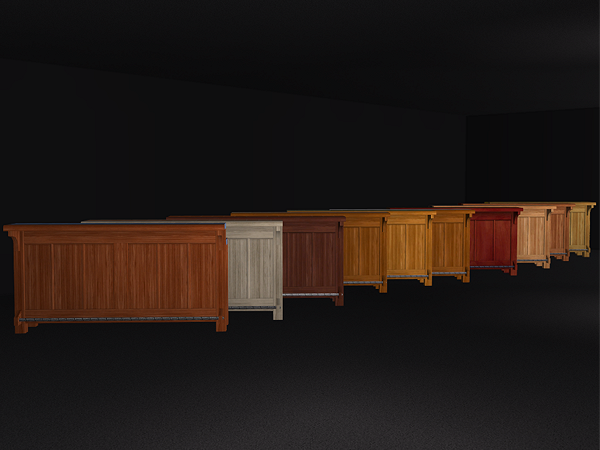 Mission Bar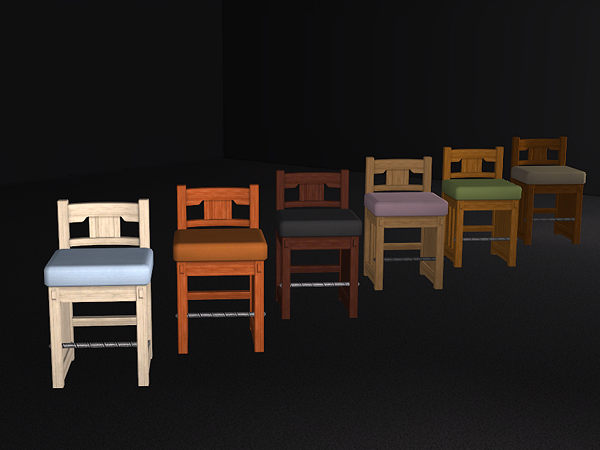 Mission Barstool
CUSHIONS ONLY
Mission Bed
This was done on the single bed so if you don't have shasta's CEP I suggest you get it!!
(You can tell where I started to get lazy :P)
Mission Coffee Table
Mission Counters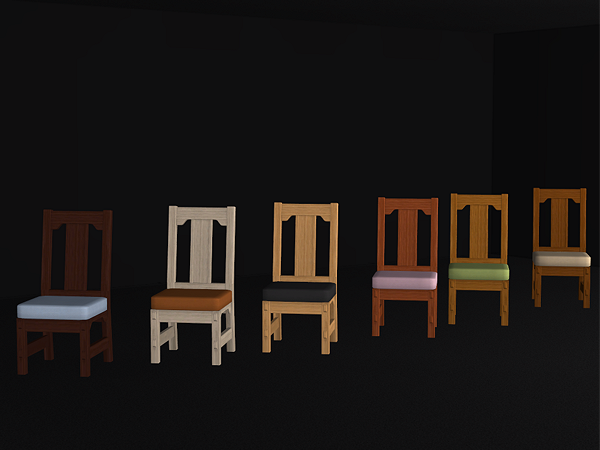 Mission Dining Chairs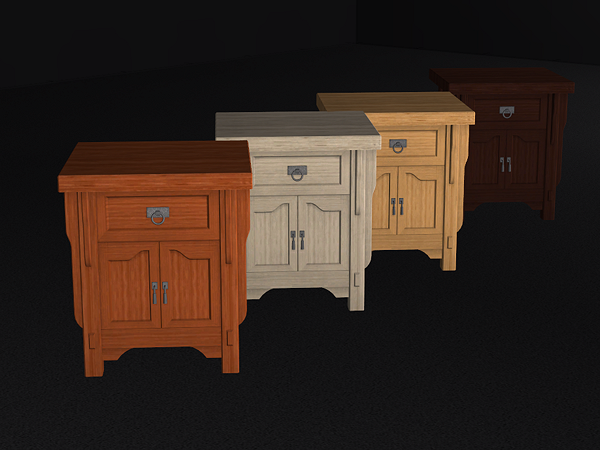 Mission End Table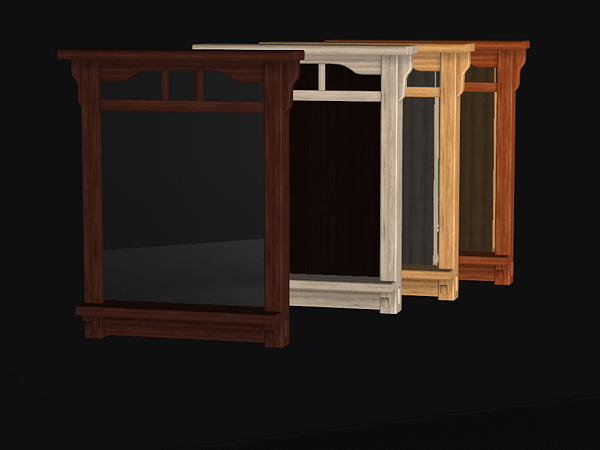 Mission Mirror
Mission Recliner
Mission Sofa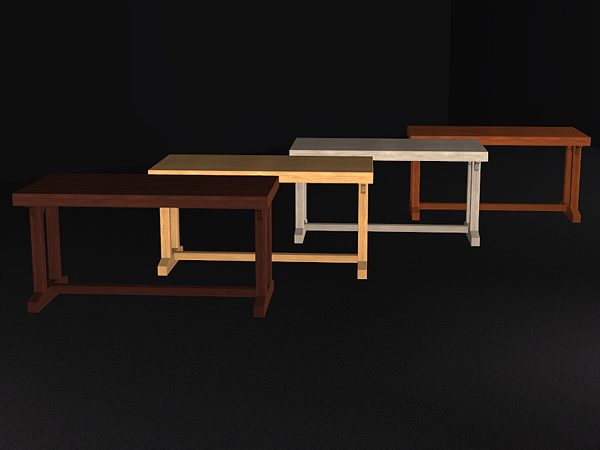 Mission Table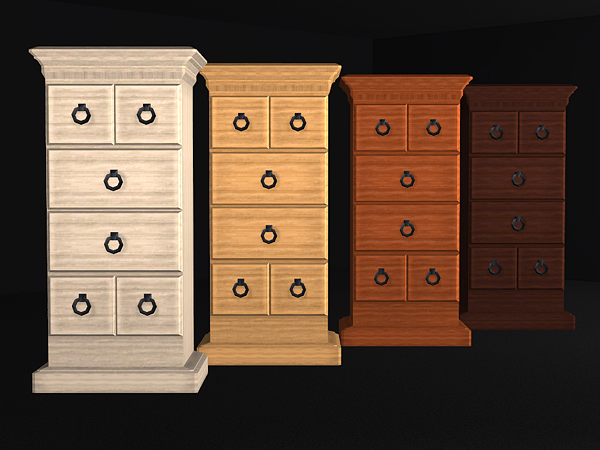 Sun King Drawers
Supreme Cabinet
Tansu Dresser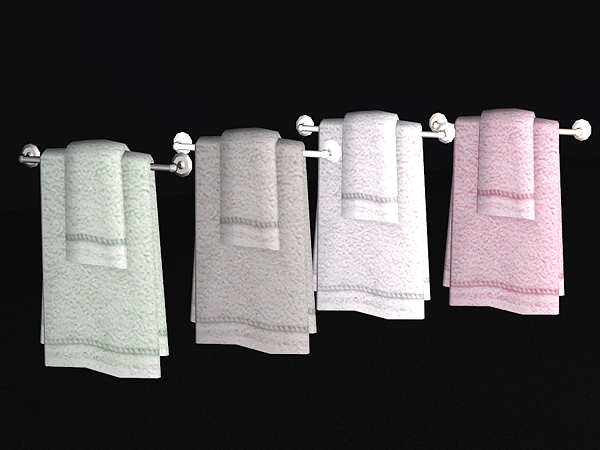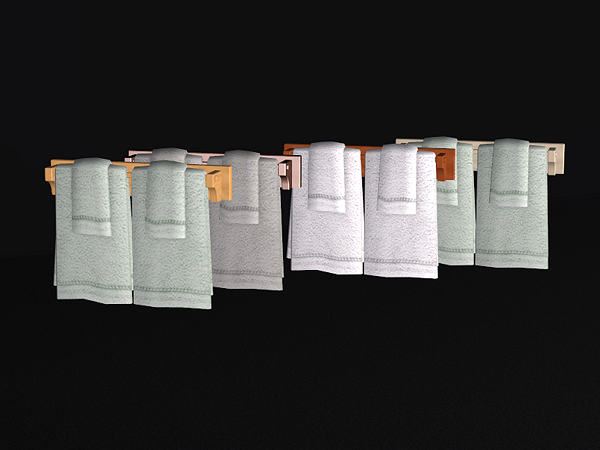 The Towels on Rods
Includes the Metal and Wooden, plus the towel textures.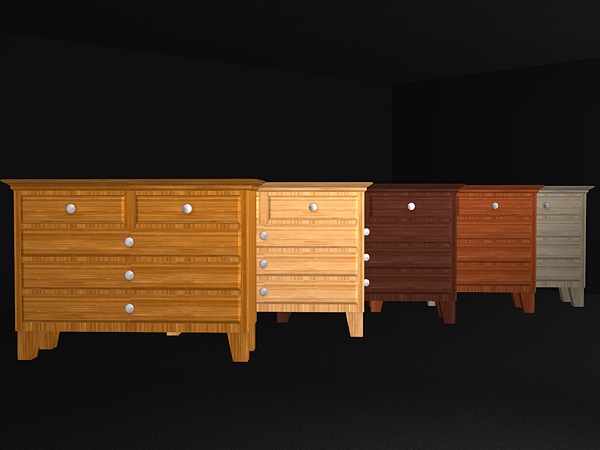 Werkbunnst Medium Dresser
Download OFB Defaults
As always, enjoy and have fun!