I don't think I caught everything I wanted to default for this SP but I'll get around to it once I get everything major done.

All files should be compressed and there are add on files included with the default package. I tried to keep the look about the same but I don't have a black wood so the goth set will look a little different. Plus, I use the AL woods for most defaults. I just want to warn people that expect things to look close. I got kind of lazy while taking all the preview pictures because it was over 200 for all that I was doing. Expect lots of spam from me today. :( I'm sorry.

Everything comes in the standard 10 wood tones. The Surfer and Elite set use the standard fabric swatch, which are the same colors of the default curtains I released. The Goth set comes in the Colonial swatch with 5 additional standard colors. It was the only wat to do it so the damn bed wouldn't flash blue. :(

Right, let's get started.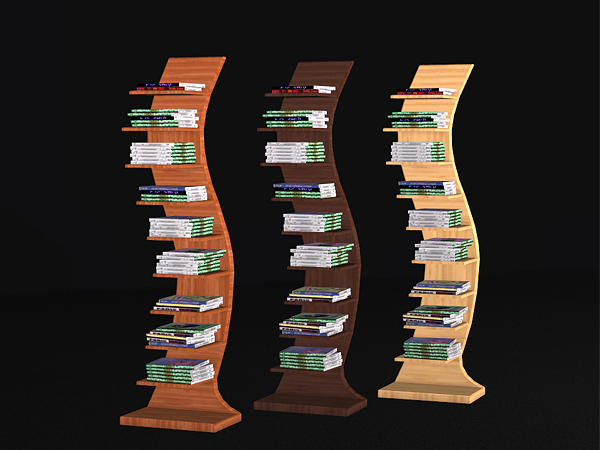 TSS Curves Music Manager
TSS Elite Chair
TSS Elite Armoire
New mesh and texture default found
here
.
TSS Elite Bookcase
TSS Elite Coat Hanger
TSS Elite Desk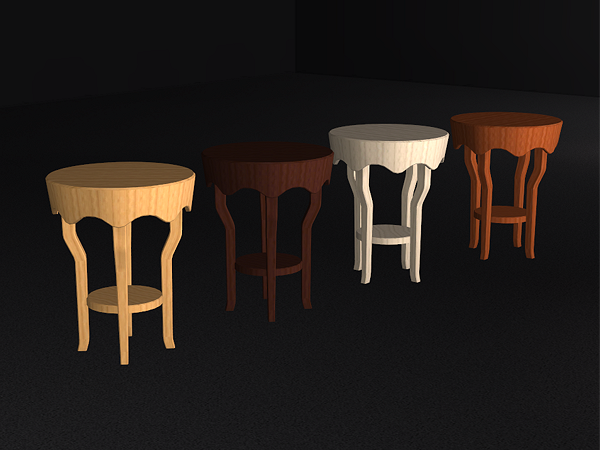 TSS Elite End Table
TSS Vanity Table
TSS Goth Armoire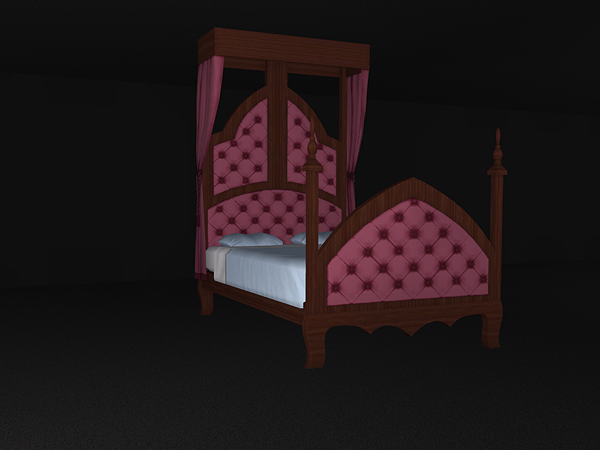 Update
here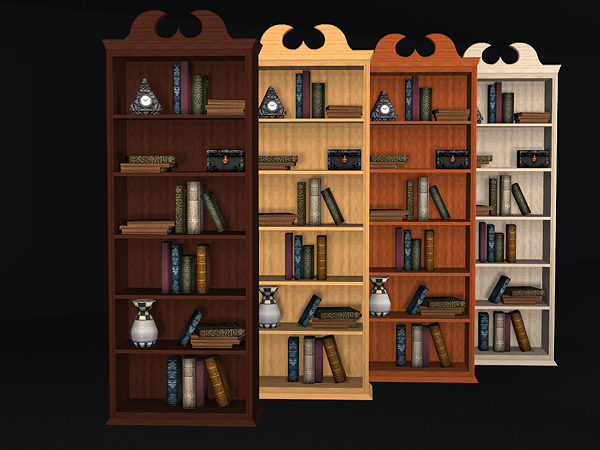 TSS Goth Bookcase
Update
here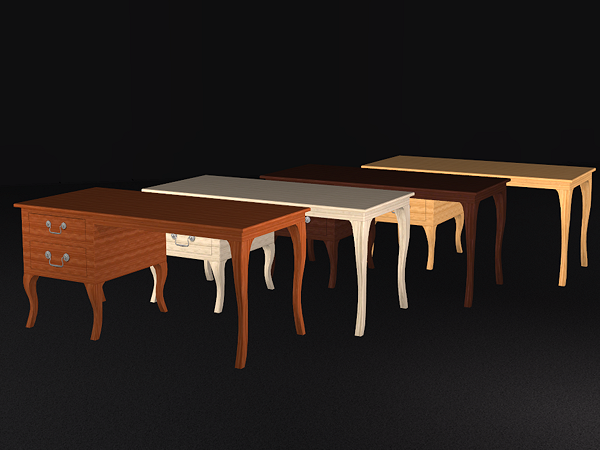 TSS Goth Desk
TSS Goth End Table
TSS Goth Mirror
TSS Surfer Bed
TSS Surfer Bookcase
TSS Surfer Living Chair
TSS Surfer Coat Hanger
TSS Surfer Desk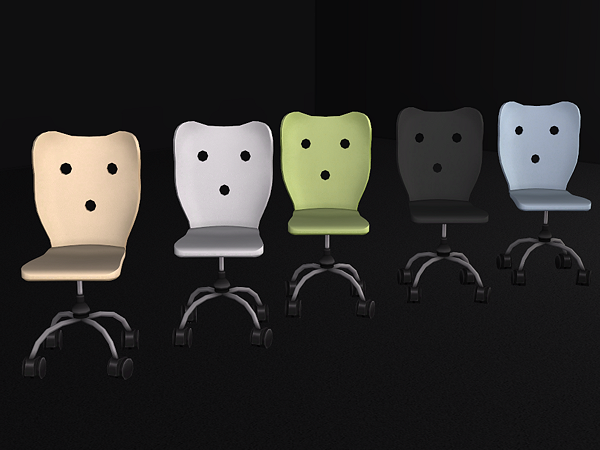 TSS Surfer Desk Chair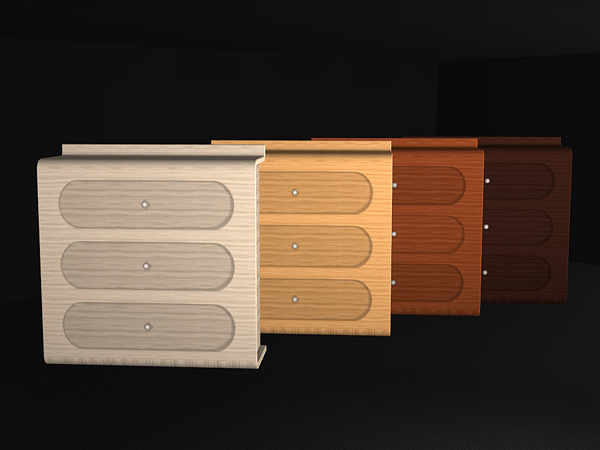 TSS Surfer Dresser
TSS Surfer End Table
As always have fun and enjoy!