Okay this is going to be in several parts as you can tell by the title. I think I got a little carried away. Ha!
I didn't get to all of the base game objects but I'm sure I got over half. We'll start with the beds first and whittle our way down. Now for the fun stuff.
The wood portion of the object is done in
icads_sims
colors.
No it's not all of them but it's the one she uses for her indoor furniture, I guess you could say. Now onto the goodies.
Download
Caress of Teak Bed
Download
Cheap Eazzze Morrissey Bed
Download
Craftmeisters Pine Bed
Download
Courtly Sleeper Day Dreamer
Download
Touch of Teak Bed
Download
Zenu Meditation Sleeper
Bonus:
Download
DrapesRBedding
Pictured on the Courtly Sleeper Day Dreamer. It comes in all 30 of
an_nas
colors.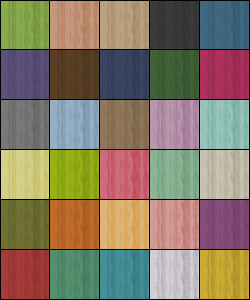 All files are compressed and properly named so you can toss out any you don't want. Enjoy!